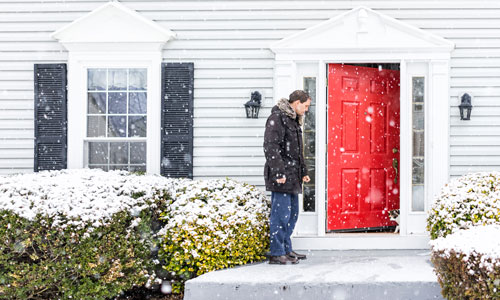 Statewide home sales in December were down dramatically.
Home sales statewide are down 14.7 percent since last December, according to a new report from Illinois Realtors. That's the largest percentage decrease from one December to the next since the 2008, per figures from Illinois Realtors.
The data show that the last weeks of 2018 saw an increase in median prices of homes and a decrease in total home sales statewide. Despite this decrease, Illinois ended the year positively when it came to median prices.
The decrease in sales could be attributed to a decrease in housing inventory, with a 2.4 percent downturn in homes for sale.
The rough sales environment didn't impact the state uniformly. Throughout the state, 20 counties had an increase in sales during December 2018 compared to numbers in years prior and 53 Illinois counties reported increases in median price. One of these was McLean County, which reported a 13.5 percent increase and another was Will County with a 9.8 percent increase.
The year-end median price of homes overall increased as well, reaching $202,000 by the end of 2018, up 3.6 percent from $195,000 in 2017. This increase is low compared to previous years, with the median home price increase in 2016 at nine percent and 7.7 percent the year before that, according to Illinois Realtors archives.
Neaves specified that there are many good signs going into 2019, especially for those selling homes in the new year. "They face an environment where the number of available homes on the market will continue to be low in many areas, which will put steady upward pressure on median prices," Ed Neaves, the president-elect of Illinois Realtors and a managing broker of Berkshire Hathaway HomeServices Snyder Real Estate in Bloomington, said.
Monthly average commitment rates for a 30-year, fixed-rate mortgage decreased during the last month of 2018, dropping from 4.90 percent from November 2018 to 4.64 percent by the end of December.
This fluctuation in prices and sales over the course of the year presents opportunities to both buyers and sellers of houses, according to Tommy Choi, president of the Chicago Association of Realtors and a broker at Keller Williams Chicago.
"With the December rate increase and the start of the government shutdown, consumers were more measured in their approach to buying a home – although the continued decline in market time illustrates that, despite these factors, when they found the right home, at the right price, they were willing to act quickly," Choi said.