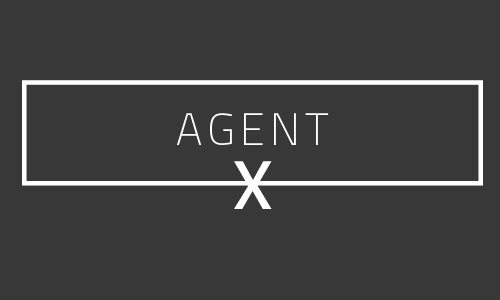 Good morning, dear readers! It may not actually be morning for you, but I woke up at the crack of 10 a.m. today on my private island just to bring the latest gossip back to Chicagoland. It's officially winter, which means I'm officially out of the city.
I don't know how the economy is going for you, but things are pretty swell for me. I was even able to bring in a little extra help this winter to cover the office while I lounge by the ocean with my friends. Which friends? Well, I don't want to reveal their identities, because they didn't come to a private island to be found.
The Bears are exceeding expectations, and a ton of agents were at Soldier Field to see them beat the Pack and clinch a spot in the playoffs (#sorrynotsorry Packers fans — you live in Chicagoland and it's time to get with the program). But while all those agents and brokers were watching the Bears showing Aaron Rodgers who's boss, Matt Laricy was hard at work showing properties. It was a nice reminder that real estate doesn't take a break for football. Just ask my amazing staff. (Don't worry, they'll be joining me on my island on New Year's Eve, when they'll also get a hefty bonus. I know how to shower my peeps with love, affection and money.)
Speaking of parties, no one has been to more shindigs and galas this year than Sheena Baker. She likes to play hard, but this girl knows how to work hard first. She's been getting a lot of gifts from current and past clients for all that hard work, so let's all give a shoutout to Sheena.
Of course, I was only able to attend a few soirees before my private jet whisked me away. I was impressed with Jameson Sotheby's holiday party at Paradise Park, which is currently decked out in thousands of strings of lights. Fun (and cocktails) were had by all, and folks got into the competitive spirit with an ugly sweater contest. The Home Builders Association of Greater Chicago held its holiday party on Dec. 18 at the BSH Experience and Design Center in the Merch Mart. I spotted a couple of ugly sweaters, but I don't think it was for an actual contest. Sometimes sweaters are just ugly, and that's OK.
'Tis the season for giving as well as partying, and I love seeing folks doing good deeds. Dream Town Realty delivered gifts in response to "letters to Santa" over the holidays, and they had a huge haul. Take that, Grinch!
There are lots of birthdays to celebrate in the New Year. Marc Churchill parties down on lucky number 7, while Pam Albrecht celebrates on Jan. 8. Gary Ouellette and JD Cortese should rent out a space to properly celebrate their Jan. 12 birthdays, while TJ Rubin, Maurice Hampton and Kevin Rocio can join in the fun or wait another day to celebrate on their actual Jan. 13 birthday. Apparently, Jan. 14 is a favorite for mothers of real estate pros, because Alex Zupancic, Camille Kearns Rudy, Jeff Baker, Vince Milito and Alessandro Madonia all have birthdays on that day. Then Brian Weis and George Schultz get to be birthday twins on the 15th. Donna Griffin gets the spotlight to herself on Jan. 16, while Monique Washington and Kevin Van Eck are birthday same-sies on Jan. 20.