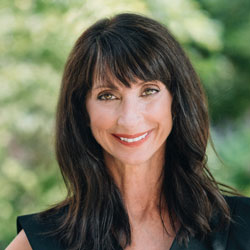 What was your first job in the industry? My first and only job has been in residential real estate in the city of Chicago.
Where did you grow up? I'm from Poland, Ohio, which is a small town near Youngstown.
Growing up, what did you want to be? I was always interested in the medical field.
What do you do to relax when you're stressed? I try to work out and breathe. I enjoy yoga and boxing classes tremendously.
If you could have lunch with a well-known figure (living or not), who would it be and why? It would definitely be Elton John; his voice is simply amazing. I would be interested to hear the story of his life but ideally, I would just like him to sing to me for an hour!
Where is your favorite place to hang out? I love anywhere there's good food and people that I enjoy being with.
What do you love most about the industry? Working with different people and the process of becoming part of each others' lives is the best. I love making people happy and working together to an end goal.
How do you distinguish yourself from the crowd of agents? I am there for my clients 24/7. I run a very personal business and therefore do my own open houses and showings and always pick up the phone. I provide personal experience, great information and resources for my clients, which is hard to find. Also, having all four of my children attend Chicago Public Schools and helping them through the process of being accepted into selective enrollment high schools, as well as just volunteering my time at CPS, I have an in-depth knowledge of the local educational system.
What is the most difficult aspect of your job? I hate not being able to control everything and how other people do their jobs.
Where do you network and meet new clients? I meet the most new people just running errands.
What has been your greatest accomplishment? I'm incredibly proud of raising four wonderful children: a set of triplets plus one. Also learning sign language to teach and help my son learn how to communicate was an important accomplishment for me.
What was the last good movie you saw or book you read? I recently saw the movie, A Star is Born.
What is your favorite restaurant? I love La Scarola.
Architecturally speaking, what is your favorite building in Chicago? The Tribune Tower—it reminds me of buildings in Barcelona, Spain.
What kind of car do you drive? I drive a Lexus SUV.
Smartphone or paper? I use both.
What is your favorite city after Chicago? If we're talking internationally, it would be Florence, Italy. In the U.S., it would be Seaside, Fla.
In 10 words or less, what is your advice for someone new to the industry? Take one step at a time. Integrity comes first!
What's your favorite real estate iPhone/Android app? The Compass app has so much information, just a click away.
Who are your favorite people to follow on Twitter? I'm often checking up on the Chicago Tribune and Eater Chicago.