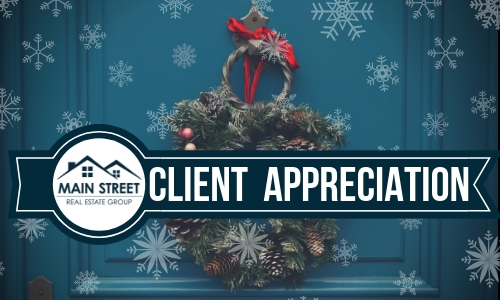 The holiday season is a great time to reconnect with past clients and prospect clients to let them know you are thinking about them and always appreciate their business. As a real estate agent it is important you are staying in touch with past clients throughout the year. They are a big source of your future business and potential referral network. This time of year is the best time to grow your business because it is generally a slower time for real estate during the winter months. By sending past clients something as simple as a handwritten card with your warm wishes during the holiday season will go a long way. Here are some creative ideas to show your appreciation during the holidays!
DROP OFF SOMETHING SPECIAL AT THEIR HOME
A holiday gift basket.
A holiday wrapping kit with rolls of wrapping paper, tape, bows and gift tags.
A personalized hot cocoa jar.
A holiday cookie making kit with cookie dough, cookie cutters, sprinkles and frosting.
A special holiday ornament. 
SEND SOMETHING SPECIAL IN THE MAIL
A handwritten holiday card.
Add a gift certificate to a home improvement stores in your holiday card.
Add movie tickets in your holiday card.
Send a gift basket in the mail.
DONATE TO A CHARITY IN THEIR NAME