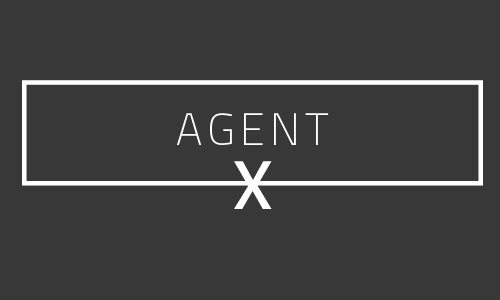 Not everyone can be born a great real estate agent; it's a skill that folks have to learn and cultivate. There are, however, a few exceptions to every rule. As I'm sure you guessed, I came straight out of the womb ready to sell real estate. However, most people need some training. Even though I'm immediately an expert at everything I try, there are a few places where I need help (hello, technology).
The moral of the story is that no matter how good you are at something, you can always get better. I'll drop the mic with that one and move on to the gossip.
I hope you all enjoyed your turkeys, tofurkeys and turduckens this year! You have just over a month to keep stuffing your face before it's New Year's resolution time. Matt Laricy wasn't a big help to our arteries when he showed us how to make White Castle stuffing. I didn't even know that was a thing until Matt gave us the scoop, and I can't say it's something I plan on making any time soon.
Danny Lewis had the honor of slicing and dicing his Thanksgiving turkey this year. He shared his carving skills on Instagram for all to see. I have to say it wasn't the speediest job I've ever seen, but other than that he pretty much nailed it.
While some of us were celebrating our 30th, 60th or even 80th Thanksgiving, one little lady was celebrating her first. Justin Lopatin was excited to share photos of his little Turkey Princess enjoying her first Thanksgiving.
On Nov. 29, Wintrust Mortgage hosted a grand re-opening party at its office on 40 West Hubbard with food, drinks and plenty of mortgage talk. If you were there, you may have seen me burn off some of my Thanksgiving dinner dancing to the music.
Between Thanksgiving and the holidays just around the corner, I don't have any events to report. And, naturally, since the weather has started to turn, I'm heading to my private island for a little while. That means all of the event reports will be coming from my friends/staff/assistant/spies, so stay tuned for some hot events in the next issue. In the meantime, please keep those invites coming so I have something to report.
There are plenty of December birthdays to keep us warm at night. First, Dan Kieres and Erin Mandel will toast their Dec. 3 birthday with some mulled wine. Then, Kevin Dembinsky will party down on Dec. 4, while Mike Jones will get a year wiser on Dec. 6. Kelly Maguire, Barbara O'Connor, and Andy Shiparski can all celebrate together on Dec. 8, or they can wait a day and invite Todd Mullen to join in the fun on his Dec. 9 b-day. Next candidate on the birthday list is Judy Pettas on lucky number 13, and then Michelle Mills Clement and Michael Bauknecht get to party down on Dec. 15 and Dec. 16, respectively.