Coldwell Banker names new Northbrook managing broker
by Rincey Abraham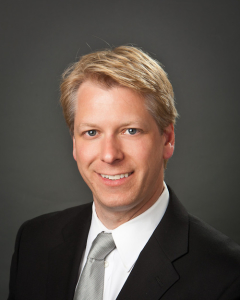 Coldwell Banker Residential Brokerage has named Steve Rettig as the new managing broker of its Northbrook office.
"We are thrilled to welcome Steve as the new managing broker of the Northbrook branch," said Fran Broude, president and COO of Coldwell Banker Residential Brokerage. "He has an undeniable passion for the industry and helping agents drive their business. We cannot wait to see the positive impact he has on the office."
Previously, Rettig had served as the regional team leader of customer engagement for the brokerage's Central West region based out of Deerfield, where he educated and coached more than 400 new and experienced agents. Most recently, he was a business coach and trainer at Keller Williams.
Rettig also spent seven years selling real estate in Orange County and Los Angeles, and has a decade of sales and management experience in the wholesale mortgage banking industry.
"I'm truly excited and looking forward to my role as the managing broker for such a dynamic and talented group of affiliated agents," said Rettig. "My experience in sales, business planning and coaching will be very helpful in supporting the agents of the Northbrook branch."