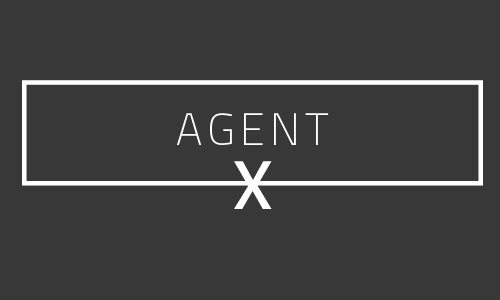 I am so excited about this issue. I absolutely, positively, adore all of my assistants, and I literally couldn't do a thing without them. Unfortunately, I can't give them proper kudos, because it might reveal my identity. But, if I could, I'd shout their names from the rooftops or write them in the sky with swirly hearts. They're my baes (yeah, I learned that term from them), so they'll have to accept a huge bonus instead of public adulation. If you want to know how you can find assistants as great as mine, go to the cover story.
The other morning, I caught the Josh Weinberg/Tommy Choi House Hunters episode on HGTV! I had to leave before it was over, so Josh please hit me up and let me how the renovation turned out.
Sheri Schueller of Jameson was recently rubbing elbows with Rachel Brosnahan, AKA The Marvelous Mrs. Maisel, at a benefit for the Actors Training Center. I'm dying to know if she was truly as marvelous in person as she is on my TV.
Another Jamesonian, Cheena Chandra, was spotted eating at Joe's Seafood. I love that place, so next time, Cheena, maybe you could invite me out. You know where to find me.
Jen Harding of Coldwell Banker took in a Bulls game the other day, but no word on whether she's truly a fan or just likes to hit up the United Center for the nachos. Perhaps she likes hanging around tall people.
Some "Shameless" reporting: Karla Mina of Coldwell Banker ran into William H. Macy downtown. I once bumped into that redheaded girl from "Shameless" on the streets of River North, but spotting Mr. Macy is much more exciting because he's an Academy Award-nominated actor.
Speaking of films, Jameson Sotheby's hosted its first-ever Feature Films event. Jim Miller documented the whole thing on his Insta Stories, which I feel like is somewhat meta, no? And yes, that fancy term came from one of my assistants. You think I come up with all of this comedic gold on my own? Think again.
On Oct. 17, WCR played matchmaker between its members and some of the organization's top connections at its #RelationshipGoals event. I'll be honest, I'm not sure what that means and I wasn't able to attend. It sounds like it was more like networking than matchmaking, but I applaud the effort to change up the description! Hosted at the Vista Tower showroom, my assistants enjoyed drinks and appetizers. Event donations supported the WCR's charity, The Period Collective.
November birthday time! Eileen Andersen celebrates on Nov. 5, while Jim Roth, Ryan Steele, Kevin Green, Mack Alsaidi, Neena Vlamis and Missy Jerfita should get together for the mother of all birthday celebrations on Nov. 9. Yoni Pogofsky gets his turn in the spotlight on Nov. 10. Alex Chaparro celebrates on Nov. 12, while Craig Hogan and Sandy Snaidauf share a lucky Nov. 13 b-day. Joe Brocato, Jim Miller and Alan Lev are birthday triplets on Nov. 14, while Steven Baird eats cake on Nov. 16 and Ron Ruby parties down on Nov. 18.