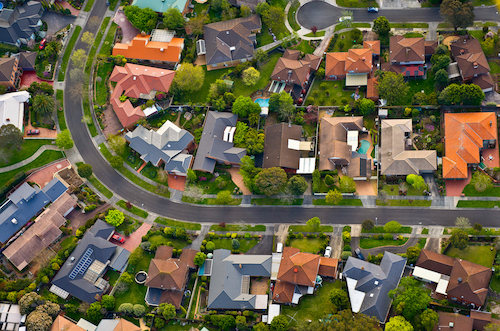 A common misconception is that millennials are shunning the suburbs and starting their lives (and their homeownership aspirations) in the center of major cities. But especially in places like Chicagoland, the old distinction between city and suburban living is becoming blurrier. Many suburbs surrounding Chicago proper offer top-notch amenities and entertainment that young adults are after, not to mention lower home prices and more space. Thrillist, in collaboration with the National Association of Realtors, went in search of the most millennial-friendly suburbs in Chicago and other cities to prove this point.
The Chicagoland suburbs that Thrillist found most appealing to the new generation of homebuyers included:
Evanston and Skokie: Most of the towns ranked by Thrillist as suburban millennial havens have one thing in common: easy access to downtown. Evanston and its neighbor, Skokie, exemplify this, as each has their own CTA train line (the Purple Line for Evanston and the Yellow Line for Skokie). While the Metra commuter rail network makes trips to and from downtown easy, Evanston and Skokie are even more accessible thanks to the CTA. That makes them major attractions for millennials, not to mention each city's own culture to experience.
Forest Park: Dubbed by Thrillist as "Oak Park's hot neighbor," Forest Park has long been considered an up-and-coming suburb. Forest Park also benefits from easy CTA access. It boasts home prices roughly half that of Oak Park, as well as a stretch of great restaurants and bars along Madison Street.
La Grange: For millennials who have plans to raise a family, La Grange may be an ideal place to do so without compromising on location. It's about 25 minutes from downtown Chicago via the Metra, and it's in the heart of some of the area's best school districts including Lyons Township. La Grange itself is also very walkable and has numerous small shops and restaurants to explore.
Naperville: As Chicagoland's largest suburban city, Naperville is synonymous with the negative aspects of the suburbs in many a millennial's mind. Still, its size gives it broad appeal, Thrillist explained. The craft beer scene in the outer-ring city has exploded, as have its nightlife and entertainment options. Naperville residents also benefit from picturesque attractions like the city's Riverwalk and the nearby Morton Arboretum.
Palatine: According to homebuyers who spoke to Thrillist, this northwestern town may be the most overlooked of any Chicago suburb, particularly by millennials. Palatine has developed its credentials as an attractive alternative to true city living with some of the most affordable home prices in the area, as well as a variety of new restaurants and entertainment options.
Check out the details on each of the suburbs profiled by Thrillist here, along with those it found in other cities around the U.S.