Baird & Warner's Bill Coduto receives NSBAR's Realtor of the Year award
by Rincey Abraham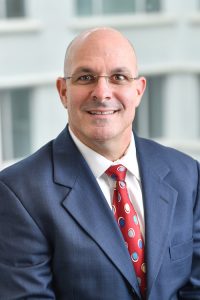 Bill Coduto, managing broker of Baird & Warner's Barrington office, was named Realtor of the Year by the North Shore – Barrington Association of Realtors.
"While running a high-producing large office, Bill stepped up to accept the responsibility of blending two new offices into his company," said Ian Robinson, president of the NSBAR board of directors. "And the agents in his office adore him for his ability to guide them to successful careers with both humor and grace."
The association highlights a Realtor who exemplifies outstanding professional ethics and practice, civic activity, business accomplishments and achievements, and state and local association activity. Coduto has been an active member of the National Association of Realtors' Realtors Political Action Committee and has served on various committees for NSBAR throughout the years. He has been a Realtor for 17 years, has affiliated with Baird & Warner for 16 years, and has served as a managing broker for 15 years.
"It's extremely humbling to receive this honor and acknowledgement from my peers," Coduto said. "I love what I do, and I believe you can make a difference in people's lives. It's very rewarding teaching people to be successful — and it's an honor to be involved in some of the biggest decisions in our clients' lives."