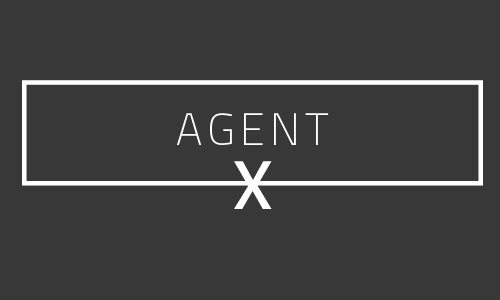 That's a saying, right? I've been writing this column for what feels like the last 20 years of my life, and I've made it pretty clear that technology isn't my bag. But, I realize it's important, so I hire other people to deal with it for me. And those other people just love this issue. No joke, they rip it out of my grubby hands as soon as it arrives. Usually, these folks glance at my column here and there, but when it's tech time they read from cover to cover, multiple times. Oh, and I've just been told that no, that isn't an actual saying. But that doesn't mean I won't be using it as often as possible. Carry on, friends, and may the tech be with you.
We've seen a lot more of Tony Mattar lately, thanks in part to those washboard abs he was sporting in the Men of Real Estate calendar. However, he decided to cover up (a little) and take a vacation in Alaska.
Mike Opyd was sipping scotch as he helped his family prepare for a big move to Bridgeport. Quick tip, Mikey, a great way to make friends with new neighbors is to share some of that scotch you've been swigging.
Speaking of family, it was a family affair at the CAR Inaugural gala for Tommy Choi. At the event on Sept. 12 at the Marriot Marquis, Tommy's adorable daughter led the crowd during the Pledge of Allegiance. The new president also took the time during his speech to reveal his love for Pearl Jam. I assume he made it to the recent PJ concert at Wrigley, despite the buckets of rain that fell that evening.
Word on the street is that Adam McLain will be enjoying a change of scenery: He'll be closing loans now at Guaranteed Rate Affinity. Congrats, Adam!
The Mainstreet Organization of Realtors held their Inaugural Gala at the Arrowhead Golf Club on Sept. 11. My guess is Pearl Jam didn't get an honorable mention that evening, but you never know. Also on Sept. 12, there was a BGD&C panel in Lincoln Park where 20 of Chicago's top brokers enjoyed a variety of snacks and a glass or two of rosé from Classy Cut Catering. Sadly, since fall is nipping at our heels, I wasn't able to score a glass of frosé. The topic was "How to Build a Custom Home," and the panel was moderated by Jan Parr of Crain's Chicago Business.
As long as we've got Agent X, we've got birthday shout-outs. Cheena Chandra is our last September birthday on 9/24. Natalie Carpenter welcomes us to October with her birthday on the 1st, while Elizabeth Goodchild and Simon Stein share a bday on the 3rd. German Llano (who definitely earned a spot on my coolest name list) and Michael Walsh are birthday twinsies on the 4th, while Stephanie LoVerde and Sharbel Shaoon both celebrate (but maybe not necessarily together) on the 6th. Last, but certainly not least, Nicole Hadju gets another day cooler on Oct. 7.