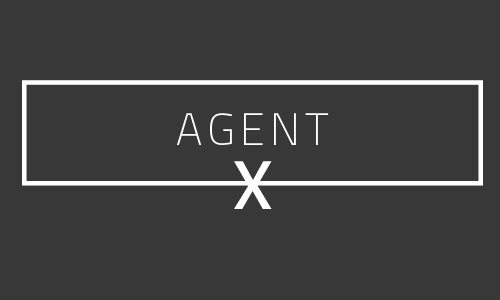 I feel like this comes up every year, but this time I really mean it. Where on earth did summer go? Here we are at the new construction issue, which often marks the end of the summer. People around me have been talking about football, long sleeves and pumpkin spice, while I'm doing everything I can to soak up the last of these Chicago summer rays. We still have a few weeks to go, people, so stop trying to make fall hurry up and get here. Because you know what's after fall? Winter. And do you know what winter means? Staying in your house for about six months to avoid freezing your face off. Keep that in mind as you pine for your half-caff, pumpkin spice latte with no whip and extra spice.
Looks like Dan Wagner has resigned all his association positions to spend more time with his family. The next step is identifying our next president of the Illinois Realtors. Of course, I was asked to throw my hat into the ring, but that would mean I couldn't go to my island when winter comes, so that's not happening.
Josh Lipton and his wife had a baby girl! It's been a couple years since he was featured in the My Style page of this magazine, where he revealed that Lululemon is one of his favorite places to shop. I just wanted to make sure no one forgot that he said that.
I recently learned that Dan Kieres has some basketball skillz! He recently posted a video doing a trick shot on the court that included a full cartwheel before nailing a 3-pointer. Perhaps he's in the wrong business?
Even though Mo Dadkhah is in Rome, he still carved out some time to work on his fitness. Based on the social media posts I've spotted, he is enjoying a lot of pasta, but still managed to post a gym selfie in between scrumptious photos of yummy plates filled with dreamy carbs.
Get those events in before the summer ends everyone. Draper & Kramer held a company cruise on Aug. 11 on Lake Michigan. It seems no one was able to tell me what happened on that boat, so it must have been a lot of fun.
Chicago Agent held its annual golf outing on August 23 at Lakewood Golf Club in Lake Geneva, Wisconsin. About 40 agents, lenders and other real estate professionals joined us for a day on the golf course. Not only was there golf, but folks got to eat lunch and dinner, and participate in a contest for closest to the pin and longest drive. I could tell you who won, but that would spoil the fun.
Shout-out to all the lucky stiffs who get to celebrate their birthdays during the summer! Kreg Allison has a Aug. 27 birthday, and Sam Tarara celebrates on Aug. 29. Amy Howell and Lyn Weekley share an Aug. 30 birthday, while Dean Vlamis dips into September with his Sept. 2 birthday. Ivona Kutermankiewcz and her long name are balanced out by Sam Jenkins on their shared Sept. 6 birthday, while Tariq (TK) Khwaja celebrates on Sept. 8. On Sept. 9, Dustin Schaaf can dust, while Bob Floss flosses and Larry Steinway serenades the group on the piano in honor of their threesome birthday.