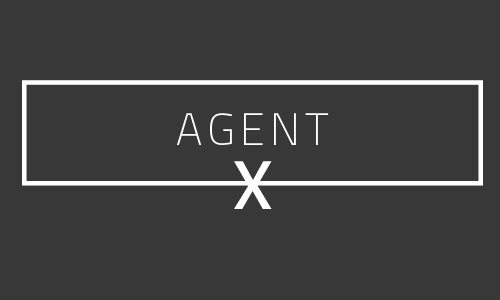 Would you look at the size of this issue? According to my editor, this is the biggest Who's Who issue to date, which could be because the market is kicking butt, so there are a lot of folks in the industry who've landed a coveted spot. While breezing through the pages to see who made the cut, don't forget to stop and read some of those profiles. Everyone says they buy magazines for the articles, but you know it's more about seeing who made the list, what page they're on, and what they're wearing. As always, I'm sure you're wondering if my photo can be found in these pages, and as per ush, I'll never tell.
Gossip! Shimmy Braun was spotted in Boystown celebrating the season finale of "Rupaul's Drag Race." I actually watched the episode at home, because this is the kind of episode I really need to focus on, and then headed out to celebrate after the winner was announced. I won't reveal who it was just in case you're behind on your DVR, but let's just say it wasn't a huge surprise.
Matt Laricy announced that he and his wife are expecting their first son! The announcement involved an adorable suit posted on Instagram. I'm assuming that the suit was for the kid, and wasn't representative of Laricy's summer exercise goals.
Love must be in the air, because Prashanth Pathy made an 11-hour drive from Baltimore to Chicago just to move "his girl" back to the area for good. Next time you need to transport someone that far, let me hook you up with the name of some movers, O.K.?
Ryan Casper is taking his inspiration from the "classics" by quoting Liam Neeson in "Taken." He shared on Instagram the following words of wisdom: "I don't know who you are, but I will find your house and I will sell it." And I promise I've actually seen this film and had no trouble deciphering the origin of the quote. It had nothing to do with my assistant making fun of me and calling me old before revealing what Casper was talking about.
Bet you didn't know John Vossoughi has a hidden talent! At the very moment I'm writing this, he is in fifth place at the World Series of Poker. Note to self: Do not invite John over for a poker game unless I want to give him all of my money.
Events! Everyone went out in the sweaty, humid heat to celebrate the birth of America on July 4. My guess is anyone selling firecracker popsicles made a killing. On July 12, Chicago Association of Realtors hosted the 111th annual Golf Classic at Ruffled Feather Golf Club in Lemont. For some, there was more drinking than golfing, but nevertheless, fun was had by all.
Lots of summer birthdays this issue! Andy Perkins parties on July 16, while Erik Stegmann does the same on June 18. Joe McBreen, Bruce Beddard and Garry Benson mark the big occasion on July 19. Gail Spreen gets her cake on July 21, while Connie Antoniou and John Federici share a double deuces b-day on the 22nd. Mike Cuevas celebrates on July 23, and Marj Carpenter on July 25. Ryan Holden, Paul Dincin and Fran Broude are all birthday buddies on July 26.