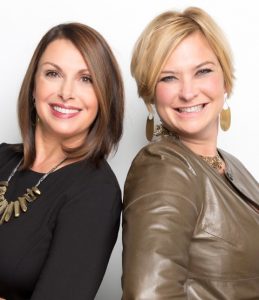 @properties announced today that the top-producing team of Julie Fleetwood and Lisa Miceli have joined the company.
Fleetwood and Miceli achieved more than $24 million in sales over the past 12 months, according to BrokerMetrics, LLC.
"Julie and Lisa are dynamic, creative and successful brokers who are very focused on community and relationships while also taking a sophisticated approach to marketing and technology. They have a great reputation in Evanston and on the North Shore, and we're excited to see what they can do with @properties in their corner," said @properties co-founder Thad Wong.
Previously with Jameson Sotheby's International Realty, Fleetwood and Miceli have worked together as a team since 2015. In their first year together, they sold more than $10 million. Nora Panofsky will also be joining @properties as the team's assistant.
"Julie and I are a true team in the sense that both of us work with every client, which leads to incredible response time, superb attention to detail and a collaborative approach to every transaction," Miceli said. "With @properties, we're looking forward to offering our clients an even broader network of resources throughout Chicagoland."