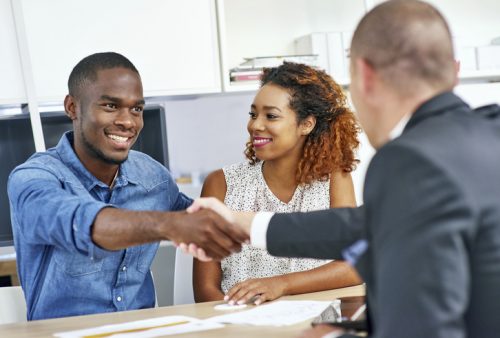 When entering the market for the first time, many homebuyers are unsure of what they must do to qualify for a mortgage and have concerns about their application being denied. A new report by LendingTree looked at more than 10 million mortgage applications to determine the main reasons for a denied mortgage application.
According to the report, 8 percent of all mortgage applications across the country were denied. The leading causes are the applicant's credit history and their debt-to-income ratio, each accounting for 26 percent of all mortgage denials.
A rejection due to an applicant's credit history could be because of a lack of credit, too few references, poor credit history, repossession, foreclosure or bankruptcy.
The third leading cause of denial is collateral — when the "value or type of" collateral for the loan is insufficient — resulting in 17 percent of applications being denied.
Collateral was followed by incomplete applications, which accounted for 14 percent of rejections. A category deemed "other" — including length of residence and holding a temporary residence — was the fifth-leading cause, responsible for 10 percent of all mortgage rejections.
The metro where an applicant was most likely to have their application rejected was Birmingham, Alabama, where 13 percent of all applications were denied — 32 percent of which were denied due to the applicant's credit history. The metro where an applicant was least likely to get rejected for a mortgage was Minneapolis, where 5 percent of applications were rejected, with the primary cause of rejection being credit history.
Chicago ranked No. 37 on the list of 50 metros: Six percent of mortgage applications were rejected, with the leading cause being debt-to-income ratio.
There are steps that potential homebuyers can take to help get approved for a loan. LendingTree's report features tips to getting a mortgage application approved, including:
Monitor your credit history and make sure to report any inaccuracies as soon as you see them
Pay off as much debt as possible before applying for a loan
Don't seek out a loan you won't be able to afford with your income
Have a home inspection before purchasing
Double check that all information in your application is correct and verifiable with official documentation
"The current housing market is particularly competitive," said Tendayi Kapfidze, chief mortgage economist at LendingTree and leader of the study. "The key for homebuyers is being well-educated on the homebuying process, enabling them to be well-prepared when they enter the market. Understanding the key reasons mortgages are denied can help borrowers avoid missteps and compete effectively to secure their dream home."