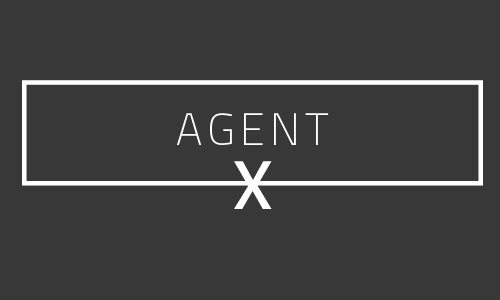 Here we are at yet another technology issue. Every time I think I've gotten this off my shoulders, another one rolls around. My lovely readers know me pretty well by this point, and everyone knows that technology isn't my thing. In fact, just last year I was still using a typewriter for this column and sending my assistant out to deliver it to the CA office. If you're an industry veteran with gobs of money like me, you can farm out all that technology business to your underlings. But if you don't have underlings, then check out the cover story and see what gadgets you can use to get to the point where you have underlings. I was told the story includes things like data collection, CRMs and something called a chatbot. Shrug. I'll stick to what I know: Gossip.
Plenty of agents got up early to get their drink on before the Cubs' Opening Day, including Adam McLain. Sadly, the game got basically snowed out, so I'm not sure if Adam went back to work or just kept hanging out in the gloomy cold weather. A ton of folks actually headed south to Guaranteed Rate Field that day because they were committed to sitting outside and freezing their butts off in the name of Chicago baseball.
I also saw a lot of agents at the Realtor Lobby Day at the capitol in Springfield on April 10. Luckily, that was inside so the weather didn't matter.
I didn't know National Sibling Day was a thing until recently. Maybe because I'm an only child (no surprise, I'm sure), or maybe because it's a made-up holiday that came out of nowhere. Regardless, lots of agents got into the sibling fever on Instagram, including Valerie Sancrainte, Justin Lopatin and John Vossoughi.
Matt Dollinger — oh, he of the perfectly floppy hair — is having trouble deciding if he should make a coiffure change. He posted a pic with abnormally large hair captioned: "That time between haircuts when faced with deciding to go big or go low." I haven't checked back to see which direction he landed.
Perhaps a lot of folks left town for spring break, because I didn't get a lot of event invites. I do know that Wintrust and Chicago Agent hosted a dinner at Cooper's Hawk in Naperville with Wintrust reps and local agents on April 17. And I know this because I'm usually required to attend functions like this. Luckily, they're always fun and I get to enjoy good food, handcrafted wine, etc.
Birthdays! Ivette Rodriguez Anderson celebrates on April 25, followed by Monica Canellis, Stephen Hnatow and Tim Brigham on April 26, 27 and 28, respectively. Nancy Taylor doesn't have to be alone on her April 29 birthday; she can share a drink with Steve McEwen, who is also celebrating that day. Marty Winefield doesn't have that option to share on April 30. And somehow it's already May! Nicole Fabiano-Oertel and Justin Lopatin share a May 2 birthday, while Leslie Struthers celebrates on the 3rd and Frank Quintero gets his birthday jollies out on May 4.