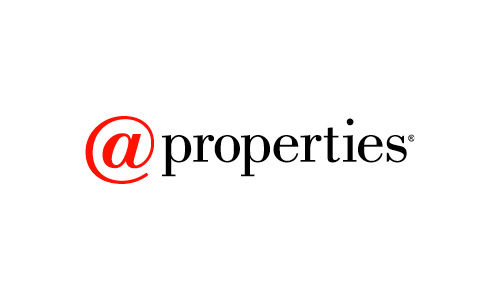 In real estate, adaptability and constant innovation are fundamental to success, and few brokerages serve as a better case study for the value of an in-house programming team than @properties. Founded in 2000, the locally owned and operated company leapt to the forefront of the Chicago market, quickly becoming the No. 1 real estate firm in the city thanks in part to its unique technology and willingness to evolve in order to meet the needs of brokers and clients.
Kevin Van Eck, executive vice president of innovation and education for @properties, has observed the firm's commitment to development for the last five years, joining the team full time in 2013 after serving as a consultant. Working alongside the internal programming and IT teams to create new services, Van Eck continues to consult with brokers and staff to improve their business. Recently, Van Eck helped roll out a new, interactive comparative market analysis tool (CMA), and offered training through workshops, one-on-one guidance and video tutorials to bring brokers up to speed.
"At @properties, our commitment to innovation and technology starts with our owners," Van Eck says. "When brokers feel that palpable energy and excitement from leaders, they will be excited too and take the time to learn and engage."
The goal is to invent new technology that's tailored directly to its brokers' and consumers' needs — both in terms of its functionalities and ease of use — and having an in-house programming team means that brokers can provide them with feedback and see their suggestions implemented within hours.
Van Eck says that unlike traditional CMAs that rarely have truly dynamic and interactive interface, @properties' technology "uses real-time data from the local Multiple Listing Service to visualize market conditions and trends, and helps an agent and client position a home in the market correctly the first time." The CMA also allows buyers and sellers to add their own properties and provides brokers and their clients with a platform to discuss individual properties. "It's been enormously impactful in both determining the value of a property, and improving the communication between all parties," Van Eck says.
In the last year, @properties surpassed 20 percent of the market share in Chicago and produced over $9 billion in sales volume. While there were multiple factors contributing to its superior results, Van Eck believes that at least part of its continued success can be attributed to
@properties' close relationships with the city's best innovators. "There are so many brilliant minds at work in Chicago's tech and startup scene, and working with them not only allows us to create cutting-edge resources for our brokers, but it also energizes our business on a daily basis," he says, adding that as a local firm, @properties prioritizes partnering with other Chicago-based companies that can contribute to elevating its service and set it apart from their competition. "Ultimately, our buyers and our sellers benefit from the technology our brokers are using to create success," he says.