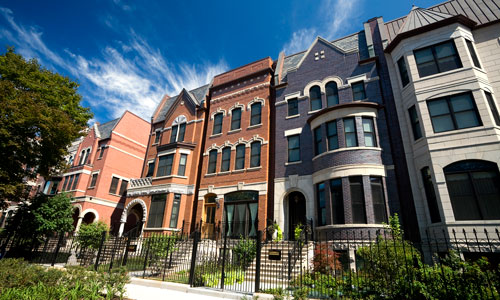 While the country continues to see the effects of an improving economy and low unemployment rates, the recovery is less than ideal for those who want to purchase a home. Homebuyers are up against an increasingly expensive market, with the median home price around $300,000 — over $100,000 more than the median price 10 years ago.
The median home price in different areas of the country varies widely, and a recent study by 24/7 Wall St. analyzed median home values from 3,119 counties across the country according to 2017 second quarter data from the National Association of Realtors.
In Illinois, the most expensive housing market was in DuPage County — home to many of Chicago's suburbs. The median home price in DuPage was $316,749, with a median mortgage payment of $1,280.
The median household income in DuPage County was $81,521, compared to $60,960 for the state of Illinois. Three percent of homes are valued at over $1 million in the county.
Twelve Illinois towns earned spots on a recent 100 richest places to live in the U.S. list, including DuPage County's Clarendon Hills — coming in at No. 97.