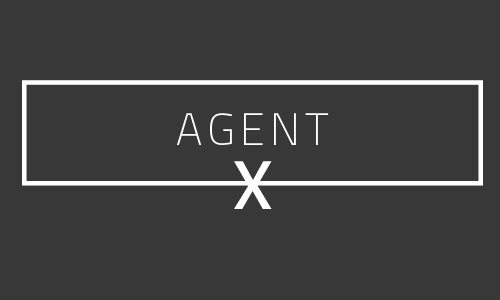 What makes a great managing broker, you ask? Well, a lot of things. A strong grasp of the industry is always nice, but it may not be quite as important as a great suit and a power haircut. If that's not enough to help you figure out if becoming a managing broker is the right move, then I suppose you could take a look at the cover story and see what agents have to say. Keep in mind that just like everyone thinks they can write, everyone also thinks they can manage. Sadly, we can't all be good at both of those things, as it also takes a special je ne sais quoi to succeed at this. And if you don't have that, then look into that suit and haircut situation I mentioned.
I have to be honest with you, my fair readers, because I trust you: the gossip is rather light this issue. Don't forget you're always welcome to email me at agentx@chicago.staging312.com if you have something juicy to share. But please understand that nothing is ever off the record, and the last person who tried to do that got a big laugh in the face as a response. Listen: When I'm on my island sipping pina coladas, I tend to miss out on some of the good stuff. So help me out with those anonymous tips!
Avoid Dan Kieres if you ever see him carrying a knife. Apparently, he stabbed through his hand while cutting an avocado recently. He was nice enough to post a video of the bloody floor on Instagram stories to share the horror story. At least he didn't lose any fingers in the great avocado massacre of 2018.
Jim La Ha of Jameson Sotheby's took his wife out to dinner at Maple & Ash for her birthday. I assume she had a really nice time, but feel free to ask him about it next time you see him around.
Speaking of agents hitting the Chicago dining scene, Carrie McCormick of @properties was seen having lunch at Miss Ricky's at Virgin Hotels Chicago. Look, I told you it was a light gossip issue. Send me the goods, people! 
Events are picking up, but I only had time to fly in for one of them. The Chicago chapter of Women's Council of Realtors hosted a business tea with a real live etiquette expert, Leontina Richardson, in attendance. She was there to help everyone learn proper networking etiquette and find out how to make a winning first impression. Obviously, I was there to support her because I'm the last person that needs lessons on making a winning first impression.
It's spring! That means flowery birthday shout-outs. Dennis "Hyacinth" Huyck celebrates his big day on April 11, while Lauren "Lily" Mitrick Wood will raise a glass on April 14 along with Dennis "Daisy" Shaffer. Judy "Juniper" Gibbons will party on April 18, while David "Wildflower" Wolf will celebrate on April 19. Tommy "Tulip" Choi and his best bro Josh "Willow" Weinberg have the same birthday on April 20, while Chad "Cherry Blossom" Gilbert celebrates on April 22.