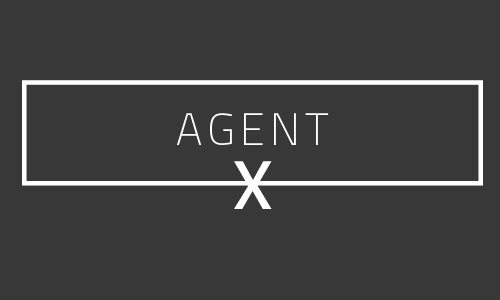 You want the truth about agents? Well, you can't handle the truth. The truth can also hurt, but it's still a good idea to take a look and see what folks out there are saying. It may be ugly, but the truth is important. Now that I've thrown out as many clichés as possible, let's get to the gossip! Marie Curie wants me to be less curious about people and more curious about ideas, but I prefer Lemony Snicket's sentiment that the key to good eavesdropping is not getting caught.
Michelle Gordon of @properties dusted off her dancing shoes after 13 years and got back out onto the dance floor. She recently posted a vid to Instagram of her dancing with a partner in a simply fantastic blue, sparkly number. She credits Lindsey Schendel of Main Street Real Estate Group for her recent dive back into the dancing pond.
The Chicago Women's Council of Realtors and Judy Gibbons recently hosted a lunch with the Lord Mayor of Killarney, Ireland. The American Irish Chamber reached out to Judy to learn more about their group, so they hosted a lunch at the Gage with about a dozen people. No biggie, just some of real estate's best and brightest women hanging out with a Lord Mayor.
On March 6, Coldwell Banker hosted its annual awards event for city region agents at the Langham downtown. Agents enjoyed entertainment that included a live band and a magician! More people should bring magicians to their parties. There were also tasty cocktails and yummy snacks.
On March 15, Wintrust held a March Madness party downtown at the Grand Hall in Union Station to celebrate Loyola's NCAA tournament win. I wonder how many of those brackets were busted the next day when Virginia became the first No. 1 seed in history to lose to a No. 16 seed. How embarrassing for those people who had them winning it all. Luckily I know nothing about basketball, so I had someone else fill out my bracket. Unluckily, my go-to expert picked Virginia to make it to the Final Four.
CAR held its annual sales awards at Theater on the Lake on March 22. Awards were given in a variety of categories. There was lots of networking as always, and of course food and drinks.
Lots of spring birthdays! Marissa Lanzito and Judy Greenberg share a March 28 birthday, while Peter Olesker's big day is on the 29th and Deena Zimmerman gets a birthday shout-out on the 30th. Be sure to play an April Fool's joke on Mike Vesole, Kai Schirmacher, Andrea Geller and Kim Hay Keefe in honor of their shared April 1 birthday. Cari Zweig-Driscoll narrowly escaped being a fool with her April 2 birthday, and Ellen Miller was also a close call on April 3. Anne Ewasko, Dennis Dooley and Carrie Jo Little will all raise a glass to each other to celebrate on April 8.