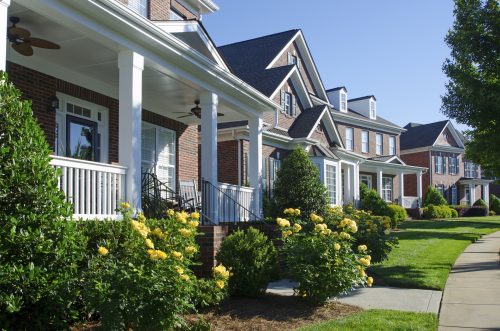 Home prices are up both year-over-year and month-over-month, according to CoreLogic's Home Price Index (HPI) and HPI Forecast for November 2017. From November 2016 to November 2017, U.S. home prices increased 7 percent year over year. Month-over-month, home prices increased by 1 percent in from October 2017 to November 2017.
From November 2017 to November 2018, the CoreLogic HPI Forecast predicts that home prices will grow by 4.2 percent, while a 0.4 percent decline is expected month-over-month from November 2017 to December 2017.
"Rising home prices are good news for home sellers, but add to the challenges that home buyers face," says Dr. Frank Nothaft, chief economist for CoreLogic. "Growing numbers of first-time buyers find limited for-sale inventory for lower-priced homes, leading to both higher rates of price growth for 'starter' homes and further erosion of affordability."
In the Chicago-Naperville-Arlington Heights area, home prices increased by 3.7 percent from November 2016 to November 2017, including prices for distressed sales. Month over month, Chicago metro home prices remained unchanged.