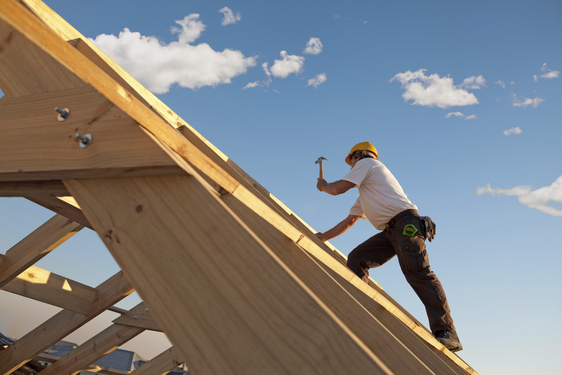 Homebuyers are becoming more and more eager to build their homes from scratch, this according to a recent report put out by the National Association of Home Builders in collaboration with the Wells Fargo Housing Market Index.
Since last May, homebuilding and homebuilder confidence has grown in popularity, most likely due to recent rebuilding efforts taking place after hurricanes Harvey and Irma. According to NAHB, the housing market index (HMI) for recently-built homes rose four points in October. The median forecast for HMI this year was 64, but it's risen to 68.
"It is encouraging to see builder confidence return to the high 60s levels we saw in the spring and summer," said Robert Dietz, NAHB's Chief Economist. "With a tight inventory of existing homes and promising growth in household formation, we can expect the new home market to continue to strengthen at a modest rate in the months ahead."
As a result, sales conditions for recently-built homes has grown as well, rising five points according to HMI. Buyer traffic has also risen slightly, increasing by one point in October.