As home prices continue to rise nationally month after month, affordability is a major concern for people across the country. Rising costs are making it more difficult for many potential homeowners to find quality homes with an affordable mortgage.
According to a new study from Habitat for Humanity, 84 percent of Americans say high costs are the largest barrier to homeownership. The majority also think that it will only get more expensive in the next five years.
Nine out of ten Americans and Canadians say that it is important to find a solution to the lack of affordable housing, according to the survey, and 75 percent of Americans think we're not paying enough attention to the affordable housing crisis.
"In many ways, housing is an invisible crisis. There are still too many families without access to safe, secure and affordable housing," Jonathan Reckford, CEO of Habitat for Humanity International, said in the report. "This survey highlights the value all of us place on a decent place to call home and underscores the critical need to increase access to affordable housing."
However, homeownership is still a major goal that most Americans hope to achieve in their life. Of those surveyed, 92 percent say owning a home is one of their greatest achievements in life while 68 percent of renters say owning a home is a top goal.
This is because most people recognize the many benefits that come with homeownership. The report also found that 91 percent of Americans found that homeownership made them more responsible, helped them build a nest egg (44 percent) and gave them stability (41 percent).
It isn't just an individual benefit that comes with homeownership, but one that impacts their families and neighborhoods. The survey found that 8 out of 10 Americans and Canadians say homeownership adds to healthy communities and help kids do better in school.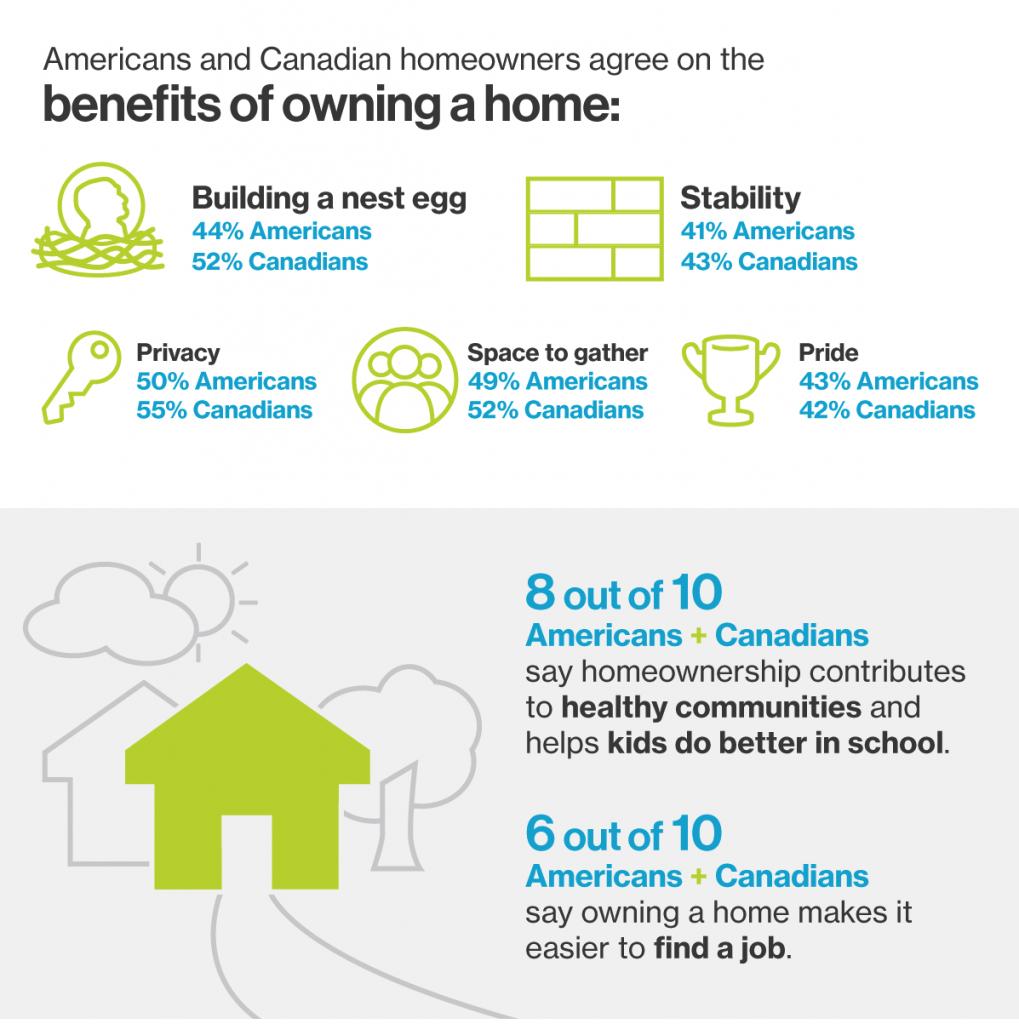 Source: Habitat for Humanity's Affordable Housing Survey