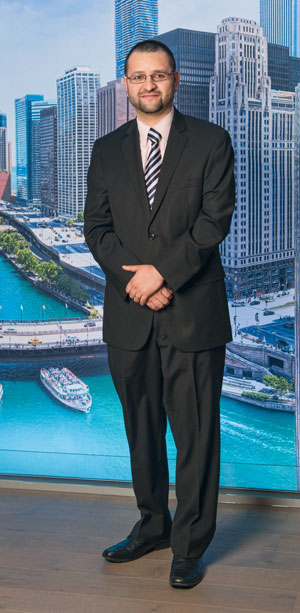 Number of years in real estate: 11
Describe your look: It's a business look.
What do you consider a "fashion don't"? Not matching pants with jacket color
What is your favorite piece of clothing, and why? Soccer jerseys. I'm always in business casual, so I enjoy wearing them.
What do you consider a must-have accessory? A smile
What is a fashion crime you have committed in the past? Wearing "floaty" pants
Where are your favorite places to shop? Ross, Kohl's
What, besides your wardrobe, completes your look? My beard
What is in your bag/briefcase? A lot of pens with my company's branding. Business cards, branded bottle openers and lots of files, of course.
My closet is full of… Dress shirts, dress pants and soccer jerseys
Suit – Men's Warehouse; Shoes – Kohl's; Tie – Ross