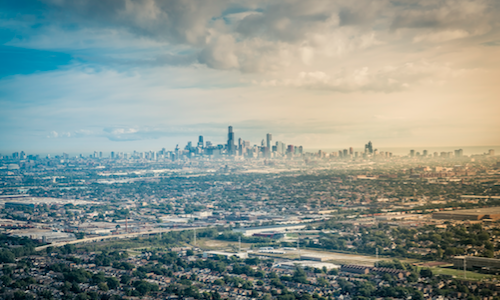 The 1997 Rent Control Preemption Act keeps Illinois' state and city governments from regulating or controlling rent prices. State Representative Will Guzzardi of the 39th District here in Cook County has introduced a bill to change that. But not everyone wants it changed, including Illinois Realtors.
To be clear, Guzzardi is not attempting to pass an overt rent control measure. His legislation, HB2430, would simply repeal the RCPA and create the possibility of future rent control measures.
The bill comes as rents in Chicago are rising, particularly in Pilsen, Uptown, Hyde Park and Logan Square – the latter of which is in Guzzardi's district. In Cook County, renters are now paying an average of 31.6 percent of their wages for housing, compared to homeowners, who pay only 30.5 percent.
But while proponents of the repeal claim it would give lawmakers an avenue to help ensure more affordable housing, IR disagrees, and in fact, gave us a few specific reasons why:
Rent control is a disincentive to investment in rental property, because it caps the potential ROI.
HB2430 sends the message: "We don't want to develop, rehabilitate, or improve our housing stock."
Rent control discourages property owners from maintaining and upgrading their property, because regulatory and services costs, as well as property taxes, will continue to rise while rents remain stable.
Chicago will lose "untold millions" in property tax revenue, because rental property values will "certainty drop if their potential earnings are capped."
Rent control will create more bureaucracy and "may encourage an illegal black market in rent controlled units."