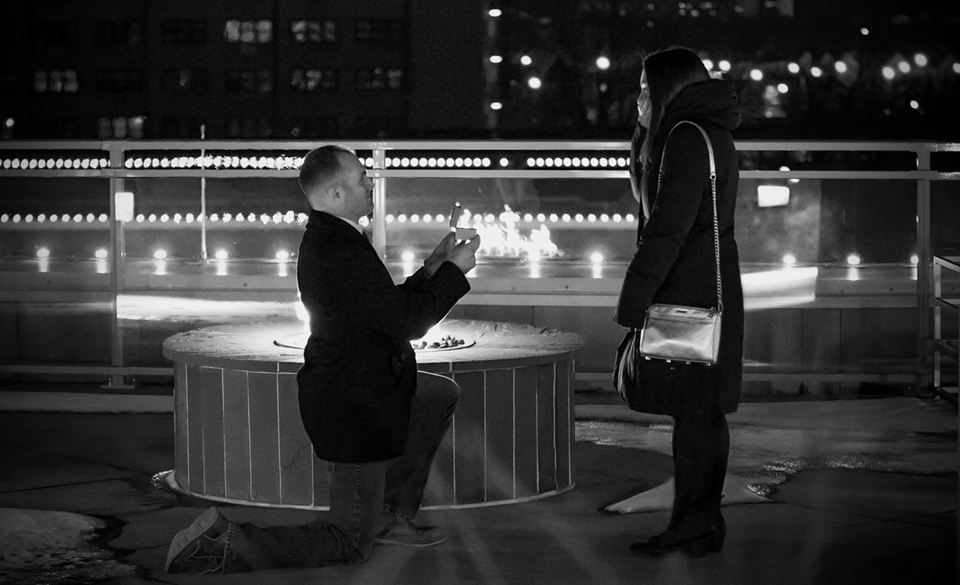 In the spirit of Valentines Day, here are a couple of unexpected tales of romance, where real estate and love came together.
For love and Baird & Warner
It's said that sometimes love takes time, but it can also happen when it's least expected – at least that's how it was for Amy and Jim Foote. Feb. 8 marked their 10-year anniversary after meeting at Baird & Warner.
Fate seemed to have had a hand in the matter, as they were brought together to work at the same office in Carpentersville. Amy first heard of Jim in 2002, when she was a broker at Baird & Warren's Randall office and he was still a loan officer with Key Mortgage, the brokerage's mortgage partner. But they until three years later.
Their partnership began as colleagues, working on transactions together. But it didn't take long for Cupid to hit its targets. Within six months they were dating. By Christmas Eve of 2006 they were engaged.
Their wedding plans were a stark deviation from the traditional friends and family gathered in a church. They took off to Las Vegas to be married by the King of Rock, Elvis Presley. Sharing the ceremony through a live-stream, they took their vows in front of their family at Baird & Warner.
Ten years later, Jim and Amy are still married and still with Baird & Warner.
A NEWCITY romance
Last year, love was in the air around the amenity deck of the Residences at NEWCITY, where the sweet words of a marriage proposal were spoken for Kathryn Trelease. But it almost never was.
Chad Fedler had his heart set on proposing to his sweetheart, but his plans included popping the question on a NEWCITY deck that, at the time, was closed for the season. Proving himself a romantic rebel, he didn't let that stop him. Fedler worked with the RMK Management team at the Residences at NEWCITY to secure an accessible area for the rendezvous. With their help, he created the perfect, romantic scene, right down to the lighting. And she said yes.