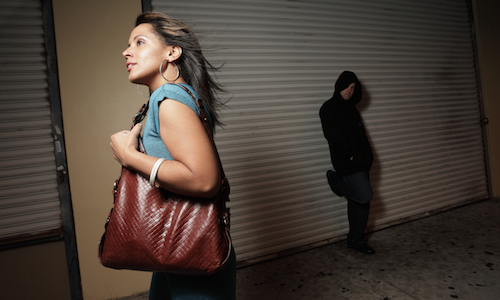 September is Realtor safety month – an important month for real estate.
As a real estate agent, you are vulnerable to harassment, being robbed at gunpoint, kidnapping and even murder. Your job can be risky – in fact, nearly 40 percent of Realtors say they've been in a work-related situation that made them fear for their safety.
That's why the National Association of Realtors, in conjunction with the Realtor Safety Program, comes together each year to publish the annual NAR Member Safety Report and reaffirm the importance of taking a proactive approach to agent safety.
Here's what we learned from this year's report:
Agents are utilizing apps – In 2015, only 13 percent of NAR members used smartphone safety apps – which can be used to track an agent's whereabouts or quickly alert colleagues in the event of an emergency. That number skyrocketed to over 40 percent this year. Piggybacking that trend, NAR's Realtor Benefits Program partner SentriLock also unrolled its expanded mobile app, SentriSmart, which now includes a feature that allows Realtors to quickly reach contacts if needed. "Tools and preparation like this exemplify NAR's efforts to safeguard its members," said Bob Goldberg, NAR's senior vice president of sales and marketing.
More agents are armed – As a form of protection, a number of agents choose to arm themselves against potential predators. Most carry pepper spray, which is easy to use and get ahold of, but in this year's survey, NAR noted a marked increase in the number of agents carrying firearms. Sixteen percent of agents now carry a firearm compared to only 12 percent last year, with the majority of those carrying being men (27 percent, compared to only 13 percent of women).
Fewer brokerages are planning for agent safety – Most agents are aligned in the thinking that their jobs come with some inherent risks, and in some cases, those risks mean death. It's a serious issue for agents, but surprisingly, the majority of real estate brokerages don't have proactive procedures in place for agent safety. From 2015 to 2016, the number of members reporting that their brokerages did have proactive and known safety procedures fell 2 percentage points to 44 percent.
NAR is using Realtor safety month as a national platform to promote more conscious measures that eliminate an agent's risk before they're forced to face it.
"Like most jobs that require interacting with the public, selling real estate involves some level of risk," said NAR President Tom Salomone. "NAR is committed to protecting our members and making sure they have the resources and education to keep themselves safe and secure on the job."