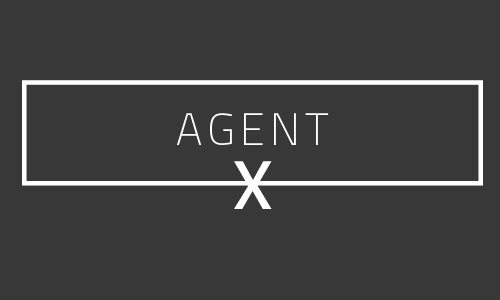 I like to keep my techie tactics secret, but there are plenty of you out there who surely love sharing. This issue is for you. I won't be revealing my tools of the trade any time soon – I don't want anyone thinking they can do what I do, after all. There is only one Agent X, and I'm everywhere.
As you know, Agents' Choice nominations are out and people are dying all over on Facebook and Instagram and whatever. There are a ton of excellent choices, winners get their name in print, bragging rights, and maybe a cool plaque. If you're going to be voting for anything at all this year, you should be voting for Agents' Choice.
Okay, I know I always talk about the Matt Laricy Team, but those kids are always up to something. For example, in their most recent Logan Square neighborhood video, Catherine Holbrook almost got hit by a bus. (Don't worry, she's okay.)
TK of Evolve celebrated his birthday at Sunda, enjoying the Baller Roll with fresh shaved truffles on top. Everything TK does is baller, so it's only fitting that his sushi should be, too. Speaking of baller, he also bought himself a 3.5-carat Rolex in honor of turning 35.
It seems Stephany Oliveros is rubbing elbows with the stars lately. She was spotted having dinner with David Schwimmer and Billy Dec at the Duck Inn. I would be jealous if I didn't have both of them over for scotch later that evening.
Guaranteed Rate loves to throw a party. At their Guaranteed Rate Fest on Sept. 8, guests were treated to funnel cakes and breakdancing. Truly a match made in heaven.
Speaking of celebration-worthy occasions, congrats to Akos Straub and his new fiancée, Erin Mandel! I'm expecting my wedding invitation any day now.
Judy Gibbons of Jameson won the CAR Gala photo contest on Instagram with a great shot of herself and her WCR squad. She scooped up that $25 gift card at the gala on Sept. 14.
Now that the weather is actually reasonable, folks can get out and do stuff. On Aug. 30, Wintrust Mortgage headed out to watch the Cubs face the Pirates. It was Amy Howell's bday, which was blasted on the jumbotron. Luckily, the Cubs won 3-0 Cubs.
The next day, YPN hosted a breakfast on the topic of how to avoid burnout. This was the last breakfast program of the year, so you're just going to have to wait until 2017 to get in on one of those again.
Two cool things happened on Sept. 7. Vista Residences broke ground and celebrated with a cake that was modeled after the building. Then, Carrie Bey Little and Marki Lemons Ryhal hosted a program on new tech trends for WCR. How appropriate! The drinks and "heavy" appetizers were a nice touch.
Now onto the fall birthdays! A very happy belated birthday to Cory Roberts and Jessica Tivadar, who both celebrated their big day on Sept. 13. Evelyn Fred, Teresa Ryan and CA's Anne Hartnett share a bday on Sept. 19! If you see them out, give them each a pinch on the cheek and buy them a drink. Don't forget to wish Jessica Kern a happy birthday on Sept. 20. Natalie Carpenter will be toasting with friends on Oct. 1. And be sure to sing Simon Stein and Elizabeth Goodchild the happy birthday song on Oct. 3.