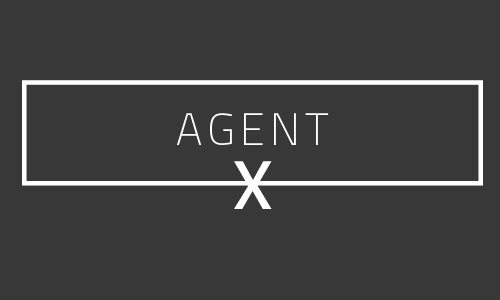 I'm a big fan of education. In fact, I have two Bachelor's degrees, three MFAs, one PhD and a joint JD/MSRE degree. How did I have time for all of this you ask? Well, I've been around for a very long time, and now I know just about everything. So listen closely.
The Who's Who photo shoots are in full swing. There is a rumor going around (one that I started) that this year I'll actually have my own spread. I may or may not be in my Agent X disguise – you'll just have to wait and see. As for everyone else, image revamping is all the rage. A lot of people have dropped weight this year, while Tim Brigham went ahead and grew some hair. John Ortel showed up with a black eye, which he claims came from hockey. The shiner will not make the magazine, but we have photographic evidence if you need proof. We've also had the typical diva behavior and crazy outfits, but I've already said too much.
I'm starting to think that Sean Conlon doesn't actually do any work, because I just spotted a pic of him in Alaska holding a 40-pound salmon.
Who knew Tony Mattar had moves? He recently posted a video of himself and his crew doing a choreographed dance. Perhaps practicing for a performance at an upcoming event? Agent X can only hope.
Ladies, Amir Syed is almost off the market. He recently enjoyed a real-estate-friendly bachelor party in Aspen. I can't tell you much about it, because in case you haven't heard, what happens in Aspen stays in Aspen.
A belated Happy Father's Day to all you dads out there! Shout out to my own dad as well: Agent V, thanks for teaching me a fraction of everything I know.
On to the parties! With 90-degree weather, the events are heating up and the clothes are getting skimpier. On June 9, Fifth Third Bank hosted a panel discussion focusing on business growth, featuring speaker Jeff Korzenik. The event was moderated by Millie Rosenbloom, who is way too classy to do skimpy.
On the same day, the Women's Council of Realtors held a luncheon to discuss 2017 home design. D'Aprile Realty chose the same day to celebrate the grand opening of its new Lakeview office.
WCR West Suburban held a top producer Panel at DOC Wine Bar in Lombard on June 15. The event featured Sheena Baker (have I mentioned she drives a Tesla? Even Agent X gets jealous sometimes), Lucy Matune and Frank Montro, who gave the crowd tips on how to use their moneymakers.
Summer birthdays are so much better than winter birthdays. Sorry, but it's true. Rebecca Jensen celebrated on June 22. Happy bday to Chip Cornelius on June 27 and Aimee Babcock on July 1. Damion Perry, Joan Maloney, and Rich Rogala all narrowly escaped sharing their birthday with America, and will celebrate on the July 1, 2, and 3, respectively. Frank Montro, on the other hand, will be eating red, white, and blue cupcakes on his birthday. Shout out to Sherri Southall on lucky number 7, Heather Gustafson on July 8, and someone please buy Ken Dooley some scotch on July 11.