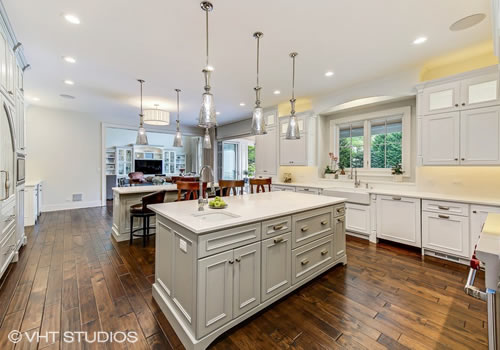 "If I can get you to fall in love with that house before you even step foot through the door, the value is going to be higher and I've done my job."
– Property Photographer Chrissy Barrett
Unlike photography taken by a smartphone, a professional real estate photographer has the ability to walk into a property and see its true potential.
Professional photography has the power to focus on the best features shot in the best angles, such as shiny new kitchen appliances or the beautiful outdoor views from the master bedroom.
These days it's more than just posting listing photographs online. A professional property photographer also knows how to make the most of your investment by integrating the industry's most advanced technology to create powerful selling tools.
Selling tools that leverage professional photography include video home tours, drone photography and video and virtual staging. These marketing tools, in the right number and combination, can entice the right homebuyer and enhance the buying experience.
So why do listings need professional photography? The difference is clear. If you want listings to be showcased in the best light possible, you have to make the homebuyer fall in love at first sight.
To learn more about why professional real estate photography is so important, click here to see what VHT professional photographers have to say about the process and why they're so passionate about what they do.
VHT Studios makes real estate photography fast, easy and convenient. To schedule a photo shoot session, visit VHT.com or call 1-800-790-8687 today.