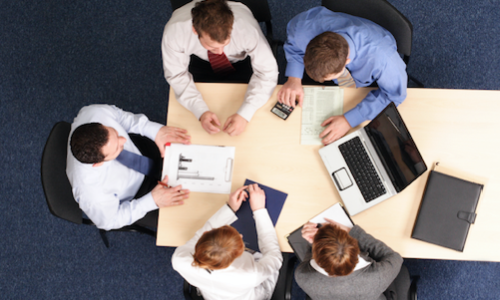 For some perspective on real estate branding over the course of an agent's career, we turned to a group of agents whose experience and tenure in the field make them the perfect candidates to complete a short survey on agent brand legacies. Last year's CAR "varsity" Realtor reunion, organized by Linda Broznowski, Jeanine McShea and Karen Peterson, brought together agents who had "been in the business since before 2000."
Below are a handful of insights from our varsity agent respondents:
•Our respondents all reported being in the industry for at least 25 years with the longest tenure at 40 years
•When asked what the ideal agent "retirement" looked like to them, 11% chose "full retirement (no deals, pursuing other interests)"
•11% said "mostly retired (scaling back most responsibilities, but still doing a few deals a year)"
•40% said "no retirement (continuing to sell real estate at my current pace"
•30% chose "other," and as one responder put it: "I'd choose full retirement/no deals, but that would never happen. It's in our blood!" 
Responses to our open-ended question, "What do you think the most challenging aspect of building a lasting real estate brand is?" were varied, but there were some common threads:
•"Staying current with trends, data, technology and clients."
•"Having your clients treated with the same respect, knowledge and care that they received in the past when working with you."
•"The team you put together."
•"A solid team in place to assist."
•"Differentiating. As more agents develop their own brand (often just a logo), this will make building a lasting brand more difficult, along with competing against the brand awareness of brokerage firms."
80% said their real estate team does not include family members, and 70% of respondents said they intend to have their brand continue on after they wind down their career.
In seeking agents to take over their real estate business brand, our respondents gave us a handful of traits they look for: patience, integrity and energy were common answers. Honesty, a "similar work ethic," organization and respect from peers were also in the mix.