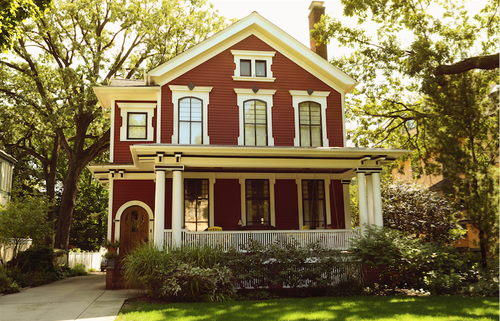 Oak Park is the sixth-best place in the country to raise a family, according to a new ranking from Livability.
In its report, Livability emphasized many of Oak Park's notable qualities. Here are the three you (and your clients) should know:
1. Communal Living – Livability gave Oak Park high marks for its dense, communal layout. From its high walkability, to its three commuter train lines, to the open front yards that allow kids to congregate and play, the neighborhood fosters community in a natural fashion.
2. An Education – All of Oak Park's schools, Livability wrote, receive high Great Schools marks, while a network of public and private programs provide both pre-school and after-school care. Additionally, Livability praised the incorporation of the area's private schools; rather than being an escape from the neighborhood (as is often the case with private schools in the suburbs), they are nestled in with the general education system.
3. A Childhood Paradise – Finally, Livability's report devoted considerable space to Oak Park's many recreational opportunities for kids, including: an award-winning park district, which includes anything from swimming to archery for the neighborhood's kids; some of Chicagoland's best bookstores, including the staple Magic Tree; toy stores, like Gepetto's Toy Box; and a vast library system, which produces many programs for children.