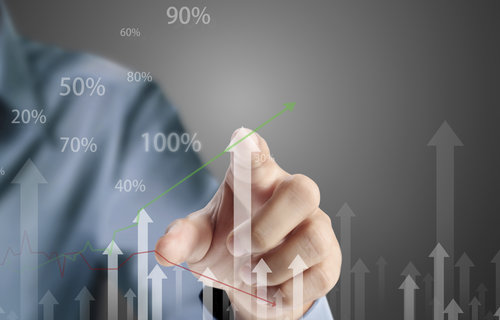 The housing market is a complicated beast, one with many different sources and outlets proclaiming to have the real information agents need to conduct their business.
It can be tricky navigating such a complex space, so below, we've collected the eight big statistics all agents should have on the ready in their own Chicagoland market handbooks.
1. Home Sales – In Chicago, the Near North Side neighborhood was the city's top-selling market in March, and by a wide margin. According to the latest stats from Redfin, there were 204 home sales in Near North in March, far more than No. 2 West Town's 141. In the suburbs, Aurora came out on top with 198 home sales, though it was closely followed by Naperville with 171 sales.
2. Home Prices – The median sale price in Chicagoland has been rising consistently for some time now, and according to the latest numbers from the Illinois Association of Realtors, prices were up 4.0 percent in March to $210,000. In the city of Chicago, prices rose 3.3 percent to $268,500, while in the surrounding suburbs, prices rose 8.7 percent to $212,000.
3. Time on Market – According to a custom Real Data pull from MRED data, Chicago's Near South Side neighborhood has the shortest time on market in the city, with homes typically going from listing to the closing table in 83 days; among Chicago's suburbs, Woodridge has the shortest market time at 81 days.
4. Inventory – The supply of active listings is low across Chicagoland. Detached inventory is only at a 4.4-month supply, while attached is even lower at 2.9-months. In the suburbs, Hanover Park's inventory is only 2.0-months, while five suburbs – Buffalo Grove, Elk Grove Village, Niles, Posen and Woodridge – all have 2.3-months.
5. Unemployment – In the city, the Lakeview, Near South Side and Lincoln Park neighborhoods have the lowest jobless rates at 4.7, 4.9 and 5.1 percent, respectively. In the suburbs, Downers Grove and Wilmette are tied at 4.8 percent, while Highland Park, Naperville and Northbrook are all at 4.9 percent.
6. Walk Scores – Dense, walkable communities are in huge demand among younger consumers, and the city abounds in areas with high Walk Scores. The West Loop, Near North Side and East Ukrainian Village all have Walk Scores of 96, while Wicker Park and Lincoln Park have scores of 94. In the suburbs, scores are relatively lower, but Evanston and Oak Park still have reasonable scores of 74 and 73, respectively.
7. Safest Chicagoland Cities – The Chicagoland area is filled with safe communities, but the absolute safest are: Hawthorne Woods, with 0.12 violent crimes and 2.45 property crimes per 1,000; Inverness (0.13 violent crimes and 3.19 property crimes); Lindenhurst (0.27 violent crimes and 3.31 property crimes); Lake in the Hills (0.51 violent crimes and 3.19 property crimes); and Campton Hills (0.00 violent crimes and 4.14 property crimes).
8. Family-Friendly Cities – There are numerous rankings of Chicagoland's best cities for families, but they all loosely follow the same criteria in their emphasis on safety, education and housing affordability. NerdWallet, for instance, placed Lake Zurich at No. 1, with Chatham and Cary in the No. 2 and No. 3 spots; WalletHub, meanwhile, ranked Morton, Deerfield and Washington as its top three, while Niche rated Schaumburg, Evanston and Mahomet as its three top choices.