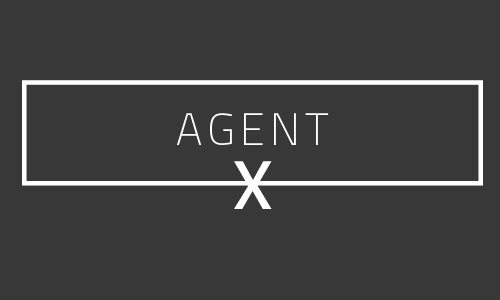 I got creative with my headline in honor of every agent's favorite season! If you can identify the reference I'll buy you a free drink at the next CA function.
First things first: I've got some business to tend to. Due to budget cuts, you won't receive a reminder to renew your CE. It's sort of like how Cook County didn't want to send out reminders for license plate stickers. I've passed this important piece of wisdom on to you, and now it's up to you to take it and run. I'm here to serve.
Ami Bumia decided to shake things up, and scooted her "bum" on over to @properties. As I was thinking about this in the car, in my distracted state I accidentally switched the station to NPR and whose voice did I hear but Tommy Choi's, talking about the market. He also found time to gab about his style, naturally.
Nick Libert would like Fifth Harmony's new music video for "Work From Home" to be the official video for #NickLibertDevelopment. I'm guessing this song made more sense to him than "Baby I'm Worth It," even though we'd probably all agree that Mr. Libert is, in fact, worth it.
Catherine Holbrook managed to grab a photo with Ryan Serhant from "Million Dollar Listing New York!" Weren't we supposed to get one of those shows around these parts? Maybe that's how Cath got a hold of Ryan. Talking future shop perhaps?
In case you missed it, Nicholas Apostal of The Apostal Group made his TV debut on HGTV's "House Hunters Renovation" on Feb. 20. A quick peak at the site told me that the show will air again on March 21 at 2:00 p.m., so set your DVR right now to see Nicky and the Lincoln Park Plaza Coldwell Banker Residential Brokerage office featured.
Speaking of TV stuff, Michael Lafido nabbed a pretty hot listing, as he's got a new video up on his site with the home from the show "Empire." Send your clients over to this gem and they can get in on the Cookie/Lucious action.
Parties always slow down in February, but a few bravely soldiered on. Baird & Warner had more than 1,000 broker associates, employees and Key Mortgage loan officers party the night away at an all-company event dubbed E2B Fabulous. That's right, B&W, you get your fabulous on any time of the year!
I've got some birthdays for you, so get out your phone and text these guys and dolls your regards. Tell David Cieslak Happy Birthday today! Maria Clara Medina and her three names share a birthday with Don Joseph (aka Donnie Delicious) on March 9, while Katrina Schmitt and Landon Harper will both be enjoying a birthday on March 10. Sandesh Bigli would probably like a hockey-related present on March 15. Just a wild guess.