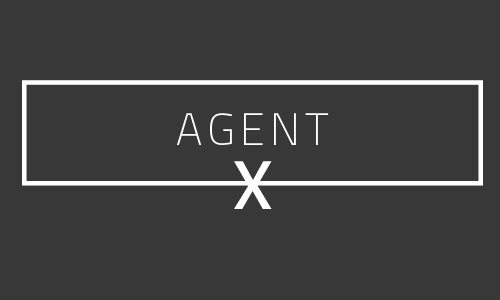 You don't need much experience with real estate or dairy to know that the cream always rises to the top. Nobody asked my opinion on what separates the "rest" from the best, surely because they knew I'd have an entire issue's worth of material to share, but the big players interviewed for this issue covered all the bases.
Here's a free tip from a top (secret) agent, rookies: never make a promise you can't keep. It's as simple as that. But if you want to get analytical, we've got plenty of data in this issue, too – how is it that the same rockstars tend to end up on every year's Top 20 lists?
Okay, gossip time. CB's Stephanie Cutter donated $50 to the Coldwell Banker Charitable Foundation for every person who came to the event she hosted at her listing in the Embassy Club. Classy move, Ms. Cutter. I've got my eye on you.
Chanda Havard's run on the Food Network's "Worst Cooks in America" came to an abrupt end this week after a heroic struggle with fish and chips, which seems simple enough to me, but who am I to judge? The only time I'm in the kitchen is to show off marble countertops to my wealthy clients.
Matt Laricy and his team must really like each other, because I've never seen a solo photo of any of them. It's all about the group shots with those people.
CONLON/Christie's International Real Estate went all Carrie Bradshaw on us and branded an entire bus. For the next six months lucky Chicagoans spanning from Evanston down to the Gold Coast can see a shuttle bus wrapped in a fine art painting by Jack Butler Yeats, one of Ireland's most famous artists. I'd rather see Sean Conlon in a tutu on the side of the bus, but I guess this is pretty neat, too.
The parties are starting to kick into gear as the dreary sad month of January slogs into February. First, Dream Town held their Casino Royale night on Jan. 29 at Moonlight Studios. Dream Town dubbed it the "party of the year," and since it's still early in 2016, I suppose it could be so far. However, I've yet to hear anyone who doesn't work for Dream Town make this proclamation.
CAR's YPN (that's Young Professional Network for those of you who had to look it up, which I did not have to do because I'm in the know) held their 2016 kickoff party at Cuvee, also on Jan. 29th. Not sure what you're supposed to do if you work for Dream Town and you're also young, but life is full of tough choices, isn't it?
People seem to have birthdays in every month of the year. It's getting a bit annoying to remember them all, but luckily my mind is like a steel trap. Sara Bonert, Arsiak Vartenian and Amy Settich should all go out for cocktails and celebrate on Feb. 4 (and don't forget to invite Agent X please!). Lane Sears may enjoy some pecan pie on Feb. 5, while Jim Stengel and his birthday twin Katy Thomas may be more interested in apple on Feb. 6. Emily Santos and Mark Eshelman should put money on lucky number 7, while Art Schalk probably prefers the number 8 (as in Feb. 7 and 8). Kelly Wong, Hamza Ishaq, and Laura Gaan should go out dancing on Feb. 9, Feb. 10 and Feb. 12, respectively. This can happen on your own, or with the others. It's not my birthday – you make the decisions.