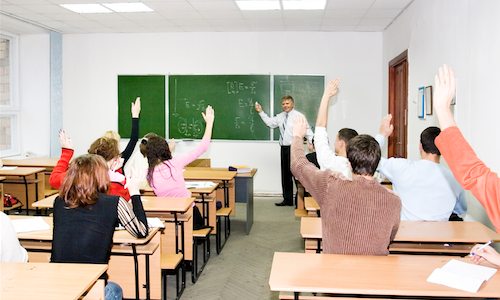 Homebuyers want to live in a nice neighborhood, and when that homebuyers have children, "nice neighborhood" translates to "wherever the good schools are." Thanks to Niche, providing that information to clients is now much easier for real estate agents.
In its 2016 High Schools with the Best Teachers in America list, the online ranking and review site Niche compiled stats on parent and student satisfaction, academics, salary, absenteeism, the percentage of inexperienced faculty and the ratio of students to teachers, to determine which schools, metro by metro, employed the best teachers. (Niche's full methodology)
In the Chicago metro area, Adlai E. Stevenson High School topped Niche's local list with an academics grade of "A+" and a 15-to-one student-teacher ratio. Teachers at Adlai were also well reviewed by parents and students who were surveyed for the report, receiving a cumulative 4 out of 5 rating.
A number of Chicago high schools also made Niche's national top 25 list, including Adlai coming in at the No. 3 spot, Walter Payton College Prep at No. 6, Northside College Preparatory High School at No. 8, Young Magnet High School at No. 12, Hinsdale Central High School at No. 13, New Trier Township High School at No. 16 and Glenbrook North High School at No. 23.
No metro area had more high schools in the top 25 than Chicago.
To see Chicago's full top 25 high schools with the best teachers, refer to our table below.