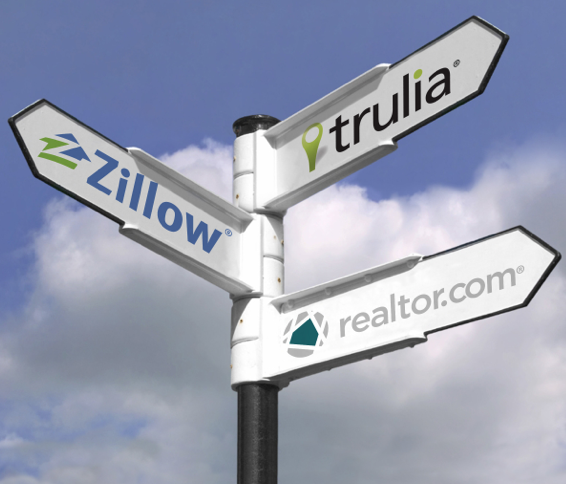 How do you see third-party aggregators like Zillow/Trulia and Realtor.com growing or changing?
Janet Owen: Although there is a need for third-party aggregators, I don't see any more room or need for more. If anything, there may be mergers.
Mike Golden: They will continue to innovate and find new ways to create more value for themselves in the consumers' eyes. I don't think we know what the next iteration or phase is for these companies, but everyone is keeping a close watch because they have become ubiquitous.
Laura Ellis: These aggregators, or some version of them, are here to stay. We need to learn how to make the most of what they offer to help our broker associates leverage them as an additional resource to further build their business and deliver a better consumer experience.
Dan Wagner: The basic principles of the real estate industry are to connect with people to meet the needs of clients. That hasn't changed. What has changed is the role of technology. Realtors must understand and leverage technology for competitive advantage.
Realtor.com has undergone many changes to position itself as the most competitive system for Realtors. The recently announced zipLogix partnership offers even more robust services. realtor.com is the way to go for all Realtors and their clients.
Keith Hancock: There's a lot happening in the area of aggregators. A prime example is the aggressive posture that Realtor.com has taken in trying to go head-to-head with Zillow. The recent zipLogix announcement shows that the website is serious about creating a complete package of premium services for agents. The stakes have really gone up. Expect additional scrutiny by brokers on taking control over where their listing information appears.
Sean Conlon: I think all will continue to grow.  Gaining visitors and brand recognition daily.  This improves our clients' awareness and knowledge and is not a threat to our business, as we believe the tangible and personal customization our agents are able to deliver is still best in class.
Lynn Madison: Zillow and Trulia will continue to be players in the industry. As has always been the case, the role of Realtors is to work with their clients to sort through all the information that exists and help them make an informed decision about the home that is right for them. REALTOR.com is becoming a bigger player. I've already seen agent profiles on Realtor.com that are generating positive results with well qualified buyers.
Rebecca Jensen: Their business focus is increasingly moving toward top-producing agents and teams.  Competition between themselves and from other new entrants into that space, like the Broker Public Portal (BPP), will lead to growth and change borne out of heavyweights battling for the consumers' eyeballs.  Transaction management has become something the third party aggregators appear to be staking out as a place where their focus and dollars will be invested in 2016.
Chris Feurer: These companies will continue to grow because they're investing intelligently in their infrastructure.
Jeanine McShea: The majority of buyers are going online first – some as early as six months before making a purchase –and using aggregation tools like Zillow/Trulia and Realtor.com as a starting point for their real estate search. As a result, these platforms are playing a bigger role in the process, allowing buyers to familiarize themselves with pricing and active listings in a particular neighborhood before going out and touring homes in person. These aggregators are especially popular among Millennials, who prefer a one-stop shop for this information rather than visiting individual webpages for each brokerage.
Leslie McDonnell: Zillow will grow, but Realtor.com will have less of a presence as the third party companies have the resources to better compete: they get data faster and offer better data points for the public.