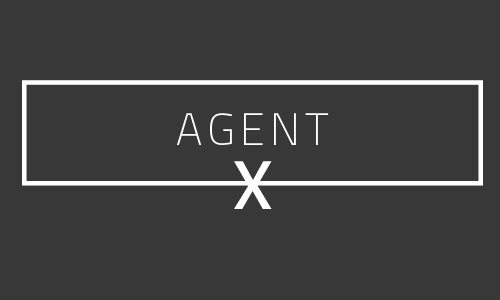 As you've probably guessed from the title of my column, I know exactly what buyers want: me. Well, they want the perfect agent, and that's me in a nutshell. Basically, I'm a punctual mind reader who returns calls/texts/emails/whatever within minutes at any hour of the day with the exact response clients want to hear. It's hard to live up to perfection, but somehow I manage. Look, some agents have "it," and some don't.
Before we get into the gossip, I have an important warning to share because I truly care about each and every one you (especially you over there reading this in a coffee shop). According to U.S. News, identity theft risk is higher during the holidays, though I'm not worried because no one knows my true identity, so technically it can't be stolen.
Everyone got out of dodge recently to attend the NAR conference in San Diego. I'm sure all those bigwigs planned to leave the blustery cold Chicago fall behind and head to the sunny beaches of San Diego. Joke's on them because this must be the warmest fall on record. Don't quote me on that because I didn't actually do any research, but it seems about right.
Congrats to Rockford agent Jean Crosby on receiving NAR's Distinguished Service Award. As far as the rest of the world knows every city in Illinois is a suburb of Chicago, so we can claim Jean as one of our own.
Some folks are doing some moving and shaking before winter hits. David Wolf left Related to join Coldwell Banker, and I'm guessing he brought his perfectly coifed hair and fancy suits with him. Bob Carr joined 1st Advantage Mortgage, so take advantage of his new position. Keller Williams opened up Keller Williams Chicago-O'Hare, and Vincent Anzalone looks forward to 100 days of Conlon (hopefully more than that, but who knows these days?)
I heard one of Tommy Choi's for sale signs was tagged, but it was actually just completely painted brown. The culprit still remains unknown, but sometimes I wonder if TC just does this stuff to himself just to get into my column. He wouldn't be the first agent to paint a sign brown for that very reason.
A hilariously awful Logan Square listing was featured on Curbed Chicago last week, complete with blurry pictures that included a dirty toilet. I won't name names, but this agent is notorious for less-than-stellar listings. If you aren't familiar with his work, perhaps the random accidental picture that includes either the agent or the photographer can give us a hint. Rookies, pay attention – this is what not to do.
Happy birthday to all you folks who can't brag about being winter babies, but still have to celebrate being born just as Chicago starts to frost over for about six months. Steve Baird celebrated on Nov. 16. Paul Lazarre narrowly escaped being a Sagittarius by being born on Nov. 20, though Eric Richards made the cut with his Nov. 24 birthday. Noel Christopher and Jenny Ames will get to eat pumpkin pie and watch football on their Thanksgiving Day Nov. 26 birthdays, while Craig Sparling on the 28th and Rosie Bartolotta on the 29th will be nursing a turkey hangover. Shoutout to Zipporah Porton for rounding out the month on November 30th, and happy birthday to Maria Davies, Terrie Whittaker, Erin Mandel and Kevin Dembinsky, who could hang out together and celebrate their birthdays in order on Dec. 1, 2, 3, and 4, all in a row.