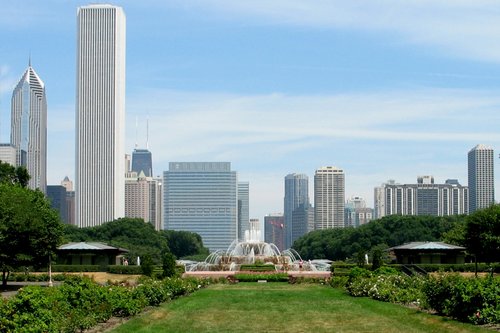 Local clients can be challenging enough for real estate agents to work with, but international clients pose their own set of challenges, including cultural and communication differences. Coldwell Banker's Suzanne Gignilliat's international clients are often sophisticated businessmen and -women, but even the most business-savvy clients need an agent's guidance to find the perfect home. While Gignilliat's clients often know exactly what they want in a property – prioritizing proximity to kids' schools, public transportation and a safe neighborhood – lack of local knowledge and differences in language and communication styles can complicate the process.
"The first thing I have to do when working with international buyer is explain our country's very unique buying process," Gignilliat said. "Often the biggest challenge is educating clients on how our mortgage market works; how to get a loan here, how we interpret their financial data from wherever they are coming from, etc."
The process of obtaining a loan as a foreign buyer without credit in the U.S. can be a nightmare, taking up to three times as long as a domestic buyer. Gignilliat sets her clients up with an attorney and mortgage broker to help them attain credit and financing outside of their home country.
Gignilliat also devotes time to educating clients on the Chicagoland area, noting that the neighborhood touring process is initially more intense with an international buyer because they often know very little of Chicago's various neighborhoods and their amenities. But, like any buyer, once her clients have toured the various neighborhoods, they zero in on the area they like best and continue their search from there.
Once a buyer has identified a property, another point of cultural difference comes into play: negotiating. In some cultures, Gignilliat said clients start negotiating after a contract has been agreed upon, rather than up front, resulting in brutal attorney review periods. Gignilliat believes this is largely due to a lack of protective safeguards in other countries' real estate systems.
"I think that, to the U.S.'s credit, we have a lot more protective safeguards in our real estate system that protects buyers. For example, our money is held in a title company," Gignilliat said. "International clients are more suspicious and cautious because these practices don't exist in other countries."
One benefit of Chicago's real estate market is Illinois' 22.1 Condominium Property Act, which requires condominium buildings to disclose their books, budget, meeting minutes, reserve study, rules and regulations, etc. This information can help buyers avoid making a financially unsound decision. Many international clients are not accustomed to this kind of transparency in the buying process.
"Some of my clients have been just thrilled with the level of detail we get in Chicago and Illinois with the 22.1 act," Gignilliat said. "I had some clients from Canada buying in a building who said receiving disclosure about a property was something they would never have in Canada."