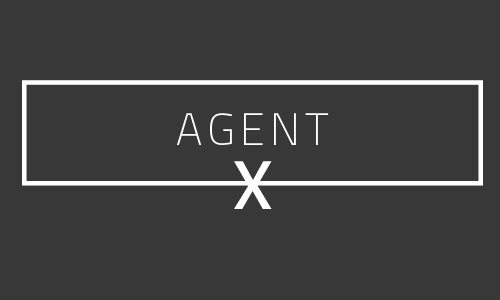 I've been begging for an issue like this for years, and finally the big boss ladies listened. Welcome, dear readers, to the international issue! There's a lot of money out there in the world, and you need to know how to get it from every corner. I've been working with high roller international buyers since the dawn of real estate, and that's how I keep landing those big commissions that pay for my yachts, islands and other such toys. So hold this issue close to your heart and make it your real estate bible.
  In the meantime, let's get to the stuff you've been waiting for. A ton of you were spotted at various Cubs games recently. Those tickets weren't cheap, so your Facebook posts should be proof enough that the market is on the upswing. Unfortunately, we can't say the same thing about the Cubs, because we won't be seeing them play again until April. Of course we're proud of the effort and blah blah blah. I would be more proud of their efforts if they were in the World Series, but I have high expectations.
  Speaking of Cubs games, Danielle Dowell would like the world to know that she was NOT flipping the bird on national TV during the game. She swears it was her pointer finger, although if it looks like a bird, and the team deserved a bird…you catch my drift. We're all upset about the loss(es), and some people express anger in a very specific way.
We've discussed before that Sean Conlon is pretty well-connected, and this time he was seen partying with Pearl Jam's Eddie Vedder and former Blackhawks player (and current asst. coach of the rival Red Wings) Chris Chelios. Conlon was spotted throwing back a couple of Bud Lights, though I always pegged him as more of a Johnny Blue kind of guy. Even I learn something new every day.
Tommy Choi and Josh Weinberg were both spotted trying to photobomb a Buzzfeed list about HGTV. They should've tried harder because I saw the list and I couldn't spot them. Better luck next time with the camera hogging.
Oh, and a word of warning to that nasty person who keeps sending CA oh-so-negative comments about a certain blonde: the Chicago Agent people know who you are. You may want to curtail the late night cocktails and the drunk commenting – it's not a good look. Trust me on this.
Let's move on to a lighter subject – parties! CAR's YPN had their Casino Royale Black Tie Gala at The Casino (that mysterious looking all-black building next to the Hancock). Mini milkshakes were served, and that's all I'm at liberty to say. Ryan Hill partied for the grand opening of their Naperville office recently, and though I nearly sacrificed my identity entering the business card raffle, I didn't even win a bottle of wine to show for it. Also, @properties agents learned valuable business lessons playing life-sized games of chess and Connect Four at the @expo last week at the chintzy Radisson Blu Aqua hotel.
WCR held an event on Empowering Women in Crisis to raise funds for a charity that I'm guessing has something to do with women in crisis. The event included bocce ball and a silent auction at Pinstripes in Northbrook. I even made the trek out to the suburbs for this one, because who doesn't love bocce ball?
Next issue, I plan to have some great reports on what folks wore for Halloween, so get out there and impress me. I just have to make sure not to overdose on candy corn before making it out of the house like I did last year. But right now, let's talk about birthdays. Matt Garrison shared a birthday with real estate royalty Emily Sachs Wong on Oct. 23. Vanessa Irving Dillingham celebrated the day after on Oct. 24. Oct. 28 was Stephanie Neuman Lavelle's big day. Michael Thanasouras celebrates on Nov. 4, and Nov. 9 will be a big day for Jim Roth, Kevin Green, Mack Alsaidi and Neena Vlamis, who will all get one year older. I did some math and figured out that their parents probably all got busy around Valentine's Day, so that makes sense.