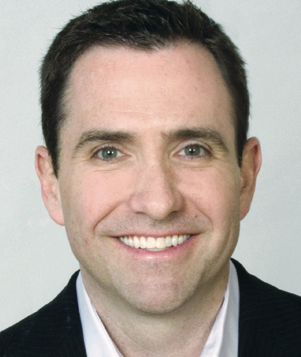 Dennis Huyck
Broker, @Properties
With the kind of experience that comes from 15 years as a top broker in Chicago and accumulating over $50 million in sales over the past two years, Dennis' strong entrepreneurial will and passion for real estate have enabled him to handle the most complicated of real estate transactions.
Dennis' philosophy simply revolves around hard work. The real estate needs for buyers and sellers have changed dramatically in recent years, and making sure his clients' requirements and expectations are met is what sets Dennis apart from the rest.
Dennis has been living in Chicago for 25 years, and currently resides in Bucktown with his wife, Kathleen, 6 year old daughter, Dylan, and 4 year old son Kieran.
"I am honored to be chosen as the industry MVP in the city. There are plenty of brokers with more sales volume, but to be respected as a broker who tries to do the right thing for not only my clients but also my peers means a lot to me. I have many friends who work tirelessly and always look to do the right thing, and with all of you I share this award!"
Finalists: Colin Hebson, Dream Town Realty; Jennifer Ames, Coldwell Banker Residential Brokerage