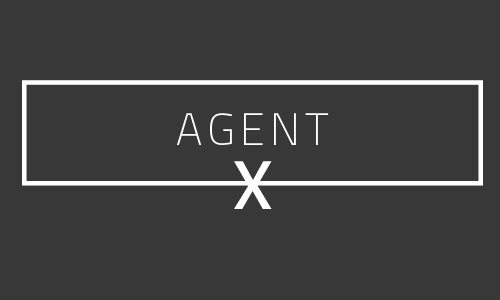 Will they or won't they? (Raise interest rates, that is.) For agents everywhere, that is the million-dollar question, but my intel on this one is strictly on a need-to-know basis. Not to brag even more than is socially acceptable, but Janet Yellen came to ME for advice on raising the rate. If the Fed's ho-hum announcement of maintaining the same old, same old has lulled you into a comfortable sleep—well, it's time to wake up from that nap and join me for some gossip.
Folks are out there doing some moving and shaking! Mary Bane, no relation to that guy from Batman, ditched Prospect Mortgage to join iMortgage. Ron "Goldy" Goldstein has appropriately joined the Gold Coast office of Jameson Sotheby's as Vice President, Sales.
My gal Barbara Matthopoulos added more jewelry to her fingers when she got hitched this month! The former CAR communications director made it official in Vegas with Elvis overseeing the vows. I guess that incarnation of Sir Swivel Hips has been alive and kicking for a long time.
CAR held their annual installation gala on Sept. 24th at the Hilton. Everyone was talking about how grand I looked that night, and it's true! I will admit that Millie Rosenbloom and Rebecca Thomson were also sporting eye-catching outfits. As always, the food was top-notch, and I'd like to give a special shout out to the dessert ensemble, which featured a red velvet cheesecake and chocolate-dipped strawberries. Dan Wagner of the Inland Real Estate Group of Companies, Inc., received applause as he placed the presidential crown on his head for 2015-2016. Congrats to Matt Farrell, that affable guy with a fetching sense of humor (according to the announcer), on receiving the Realtor of the Year Award. 
Thad Wong has had a busy couple of weeks. He received the Community Service Award at the aforementioned CAR gala, and he hosted Joakim Noah at a company charity event. My invite must have gotten lost in the mail, but I know it happened because I saw a lot of selfies of @ folks with Noah on Instagram and Facebook and whatnot.
Stephen Hnatow and his partner Ken Nunes welcomed their son Oliver Lee Hnatow-Nunes home on 9/21. What a cutie, and with an adorable new nursery to match!
Usually I list my birthday announcements in order of date, but I'd like to give a special shout out to Matt Walsh on getting another day older on Oct. 4. Walshy, please tell your mother that I said "hi." Now let's go back in time, and wish a happy birthday to Peter Raich on September 26. Newly married Barbara Matthopoulos celebrated her big day (birthday, not necessarily wedding day) on Oct. 1, along with Timmy McShane. I always thought he preferred to go by Tim, but on my list of bdays he's referred to as Timmy, so I'm going with that. Simon Stein should eat some cake on Oct. 3 and drink beer out of a stein, while Jeff McGee can also tell his Mom that he was featured in CA on his Oct. 4 birthday. Sharbel Shamoon should eat some sherbet on Oct. 6, while Ryan D'Aprile may celebrate with some apricots on Oct. 8.