Millennials are different from earlier generations – should their mortgage experience, therefore, also be different?
I'm not surprised when I see one study after another finding that the Millennial generation isn't attached to traditional organizations ranging from churches to financial-services providers. But like other leaders of the mortgage industry, I believe that successful lenders need to address Millennials' non-attachment if they expect to thrive in a rapidly changing lending environment.
Any initiative will fall short, marketing experts say, if it's limited to development of snazzy apps for mobile devices and cute social media campaigns. Instead, they say success will be deeply rooted in the ways that lenders and supporting professionals approach their business.
The Millennial Disruption Index
A three-year study titled "The Millennial Disruption Index" by Scratch, a unit of Viacom Media Networks, found that 71 percent of the 10,000 Millennials surveyed would rather go to the dentist than listen to what their financial services provider is saying.
Millennials' lack of attachment to traditional organizations isn't limited to their relationships with mortgage lenders and other financial institutions. A wide-ranging study conducted by Pew Research Center in 2014 found that members of the generation are skeptical about all sorts of institutions.
Some 50 percent of Millenials surveyed by Pew researchers describe themselves as political independents who don't identify with either major political party. Nearly 30 percent are not affiliated with any religion.
The Pew study also found that Millennials are significantly less likely to trust what they hear from any advertising media — and less likely than previous generations to trust the information they get even from friends and family. That's going to be a challenge for mortgage lenders as the 80 million Millennials born in the United States between 1977 and 1995 continue to apply for loans.
The generation accounted for 32 percent of recent residential buyers in 2014, and its role in the market is expected to increase as more Millennials enter their prime home-buying years, says the National Association of Realtors.
The Millennial Borrower
Our team at The Money Source recently took a deeper look at 5,400 applications from Millennial borrowers in 2014 and found they borrowed an average of $182,879 to purchase a home that averaged 1,720 square feet and cost $189,000.
Unsurprisingly, Millennial buyers are far more likely than other buyers from other generations to rely on Web sites and mobile apps to search for property. Often referred to as our first generation of digital natives, Millennials rely heavily on technology and online search to do their home shopping. But lenders and real estate professionals who work with this growing demographic should take care not to pigeonhole them.
At our headquarters in Walnut Creek, Calif., we have dozens of Millennials on staff. Working with them, I'm struck almost every day by the profound importance they place on deep-rooted values — personal integrity, protection of the world's environment and globalism among them.
Socially, members of the Millennial generation are more accepting than older generations of gay marriage, adoption by gay and lesbian couples and cross-racial marriage. They worry just as much as their parents about the ill effects of single-parent households.
They were brought up in a time in which they were taught to have mindfulness of the world around them, a time of putting their value systems first.
This generation's emphasis on values means that many traditional advertising strategies in the mortgage industry will fall flat. Millennials aren't interested in commoditized conversations about rates; this highly connected generation has easy access to vast reservoirs of information, so mortgage companies will have to work harder to differentiate themselves. In the information age, specialized knowledge is now widely available to consumers, which has squeezed margins in many industries. This is clearly the future for mortgage providers who market a commodity product.
But the companies that have built their product-development and marketing initiatives around the values that Millennials care about will generate attractive margins.
For example, take a look at the Web site of Movement Mortgage (movement.com), a retail mortgage lender headquartered in Virginia Beach, Va. Though the homepage features the company's signature seven-day loan processing, the site is dominated by descriptions of its workplace culture and its commitment to communities.
That values-centric approach has won Movement Mortgage a spot on the Inc. 5000 list for 2015 and recognition from a top business publication as the fastest growing privately held mortgage bank in the country.
How to Market to Millennials
The puzzle of marketing to Millennials won't be solved with spreadsheets and numbers. Mortgage lenders need to look for an emotional hook based on values.
But if they're going to create value for the business, those abstract emotions need to be solidly grounded in the truth. Integrity is everything. Millennials have grown up suspicious of marketing claims, and they are even better than their elders at sniffing out the fake and disingenuous.
The way to appeal to values through marketing without looking fake is by not being fake.
There are many companies, both in the lending industry and outside of it, that are doing this the right way. Zappos, the online shoe retailer, spells out its mission statement: "To live and deliver WOW." The statement isn't the value; the value is reflected in their now-famous customer service policies. Any Zappos customer can return any purchase, at no cost, for any reason within 365 days. That's the practical application of "WOW."
A similar approach is critical to drive growth for mortgage lenders.
For us, it's putting people first, having integrity through strength of character, and then delivering a great product. My company's purpose is to grow happiness. If you don't have clear values and drive those values, you will have disengaged clients from all generations.
---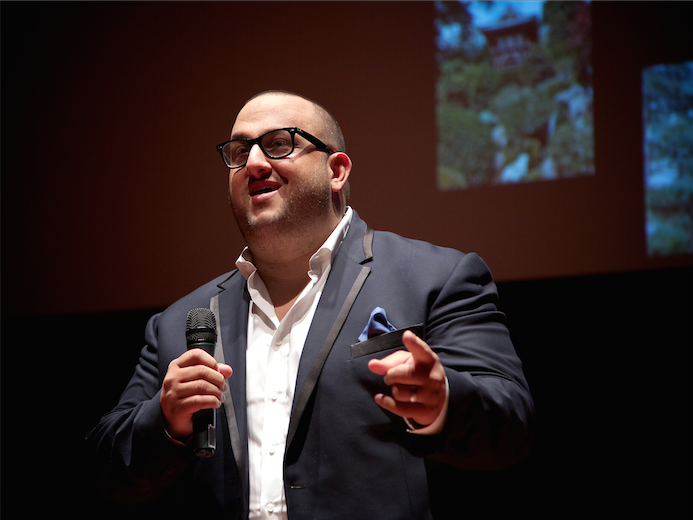 Darius Mirshahzadeh is the CEO of The Money Source, a nationwide technology-driven mortgage company that was founded in 1997. Learn more at themoneysource.com.