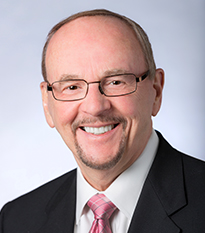 Daniel L. Goodwin, the chairman/CEO of The Inland Real Estate Group, was named one of the top five winners of the 2015 Good Neighbor Award. The award honors Realtors who help strengthen their communities.
Goodwin has served on the board of the Illinois Housing Development Authority Trust Fund and chaired the first Affordable Housing Task Force for DuPage County. In 1994, Goodwin founded the New Directions Housing Corp. The nonprofit provides housing to low-income residents and has rehabbed 500 multifamily units in Illinois. NDHC works with other groups to help out the community with programs such as Meals on Wheels, after-school programs, free flu shots and recreational activities.
The winners will be presented a crystal trophy at the 2015 Realtors Conference and Expo in San Diego. In addition, winners will receive a $10,000 grant for their charity, and will be featured in the November/December issue of Realtor Magazine.
Other winners of the award include Nancy Hines, John Kersten, Barbra Mills and Susan Stearns.