Overexposed, out of focus, reflections in mirrors (we can see you!) — when it comes to real estate photographs, professionalism matters.
When prospective homebuyers start their search online, they're looking for certain features and making decisions based on what they see in photographs. Bad photography can be misleading and turn prospective homebuyers off to what could have been the perfect home for them.
Imagine a newly wedded couple looking for their first home. What unique features would they look for? Do these features best fit their lifestyle? To shine light on the reasons why DIY photographs are an absolute "no-no", we compared what a newly wedded couple would say differently if they came across DIY shots or photographs taken by a VHT Studios' photographer:
1. NOT SHOWCASING UNIQUE, STANDOUT FEATURES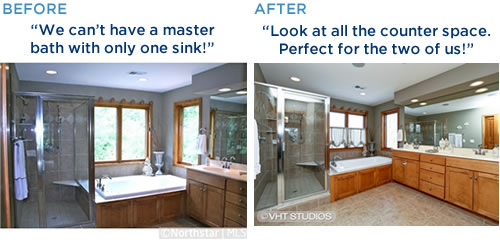 2. TAKING VERTICAL SHOTS INSTEAD OF HORIZONTAL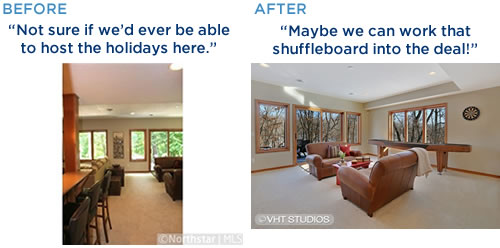 3. SHOOTING FROM ALL THE WRONG ANGLES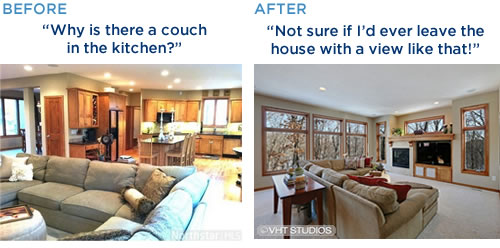 4. NOT TAKING ADVANTAGE OF VHT CLEARSHOT™ TECHNOLOGY*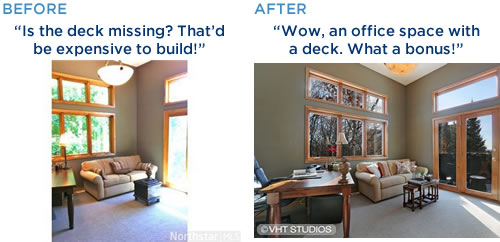 5. NOT TAKING ADVANTAGE OF IMAGE ENHANCEMENT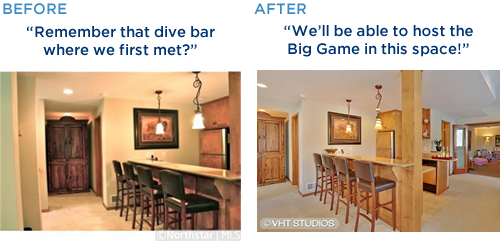 Remember agents, telling a great story of the property inspires homebuyers to imagine they already live there! By investing in professional real estate photography, you'll attract more homebuyers to their ideal home.
Ready to tell a great listing story? Call VHT Studios at 1-800-790-8687 or visit VHTStudios.com to schedule a photography session today!
*CLEARSHOT™ is a VHT Studios' proprietary image enhancement technology.