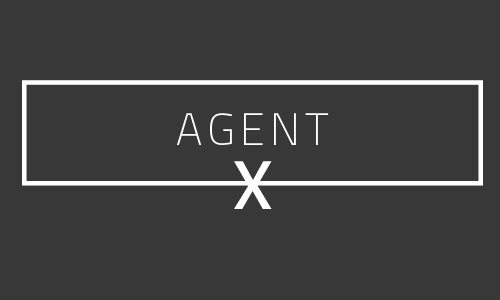 You've probably figured out by now that I'm an old-school type of agent. Lockboxes are against my religion, and nothing gets me more excited than a simple drive around a fancy neighborhood seeking for-sale signs. However, I still drool over gadgets. I have 16 devices that I carry on my person at all times. I can't name them all, because that would reveal too many secrets of my trade. I have to keep a few surprises up my sleeve to stay on top year after year, and decade after decade. I do, of course, have a spanking new Google watch that makes everyone jealous, and I've got a pair of ungettable Google Glasses. The iPhone 7 may not be due out until a year from now, but I'm already first on the waiting list and plan to have mine by January. I know people who know people. 
Coldwell Banker hosted their annual conference in Chicago last week. The conference was dubbed "Gen Blue," so naturally, I expected a performance from the Blue Man Group. Needless to say, they did not make an appearance. The swanky after party at the Ritz made up for any disappointment I felt earlier in the evening. 
And the nominees for the CA Agents' Choice Awards are…I have no idea. Voting started Friday, Sept. 18, so all I know is who I'm planning to vote for. I have really good taste, so that's probably who's going to win anyway. Some people think that it's tacky to vote for yourself, but voting is anonymous, so no one will know. If the choice is tacky vs. winner, I'll take the tacky every time. One scoop I've got for you is that Landon Harper may finally lose his title of "Best Dressed" this year. Harpy has won the most coveted Agents' Choice award two out of the last three years, but this year @properties is nominating Nathan Binkley instead. Landon, if you're feeling down about this turn of events, just go out and buy a new outfit. That always makes me feel better.
A cold front has definitely started moving through Chicago. I don't want to name any names, but you know who I'm talking about. We're going to have to wait until next year for more rooftop parties, unless the hosts hand out parkas and fuzzy hats. I'd have to say Guaranteed Rate is this year's outdoor party winner, with a jazz fest, fiesta and more. Those mortgage folks know how to get down!
Speaking of the weather, Jameson Sotheby's hosted a "Fall into Fashion" event to help everyone step up their wardrobe as the sun disappears for the next nine months. They even passed out a signature cocktail known as "The Jameson Sotheby's Smash." I'd like to thank the good folks at JSIR for setting up that joke for me, but it's just too easy (and also tasty!), so please insert your own joke here.
On Sept. 11, CAR hosted a forum on medical marijuana in property management at The Cliff Dwellers on South Michigan Avenue. I definitely spotted a couple of red-rimmed eyes in the audience from people who did not understand what the forum was actually about.
Birthdays! September is a slow month, or maybe I lost my original list. You decide. Sept. 12 is a big day for people who like loans, because both Reno Manuele and Dan Gjeldum celebrate their birthday on this momentous day. On Sept. 19, one of the most spectacular magazine VIPs in all of the world, who happens to have say over this column, will celebrate her big day. Happy bday Anne Hartnett! Is this a good time to ask for a raise?