As 2015's second half began, what Chicagoland suburbs saw the most home sales?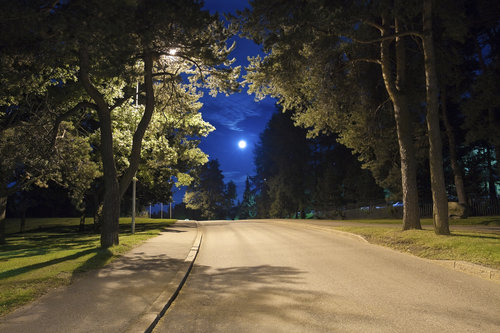 Home sales in the suburban Chicago housing market rose 9.2 percent year-over-year in July, and pending sales were up 19.2 percent, according to the Mainstreet Organization of Realtors.
Of Chicagoland's many suburban housing markets, which saw the most home sales in July? To find out, we examined exclusive numbers from Redfin and put together the following graphs.
First, the top-selling suburbs: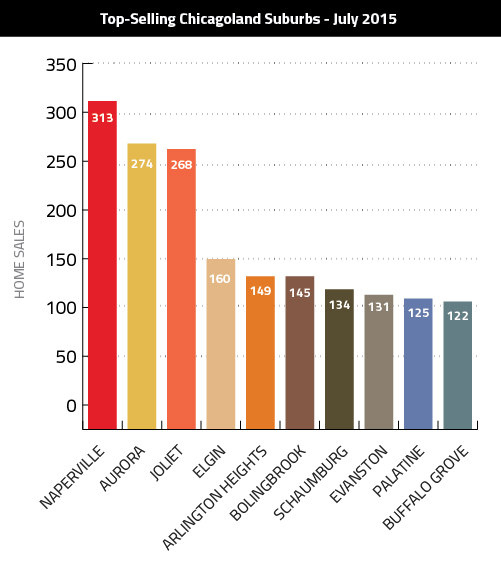 Naperville and Aurora are common fixtures in the No. 1 and 2 positions, but surprisingly, sales for both suburbs were down from June to July. In Naperville, sales were down 4.8 percent, while in Aurora, sales dropped 3.2 percent.
Joliet, by contrast, saw its sales numbers rise dramatically. With 268 sales in July, Joliet's home sales were up a remarkable 70.7 percent from June's 157.
Next, the suburbs with the most single-family sales: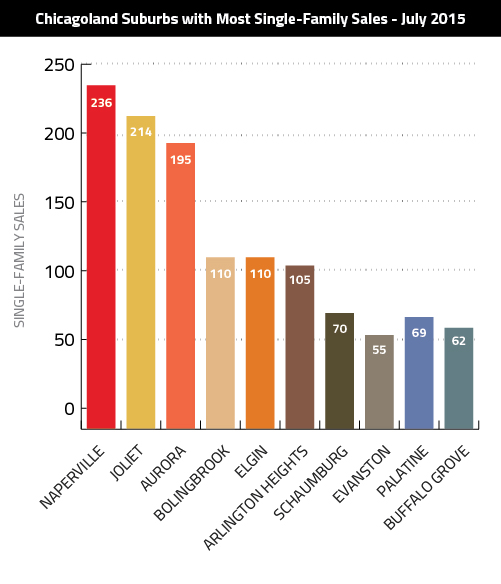 As with the previous chart, single-family sales were down in Naperville and Aurora, but were up 62.1 percent in Joliet. Two other suburbs that saw notable increases were Bolingbrook, where sales jumped 34.1 percent, and Arlington Heights, where sales were up 16.7 percent.
Last, the suburbs with the most condo/townhome sales: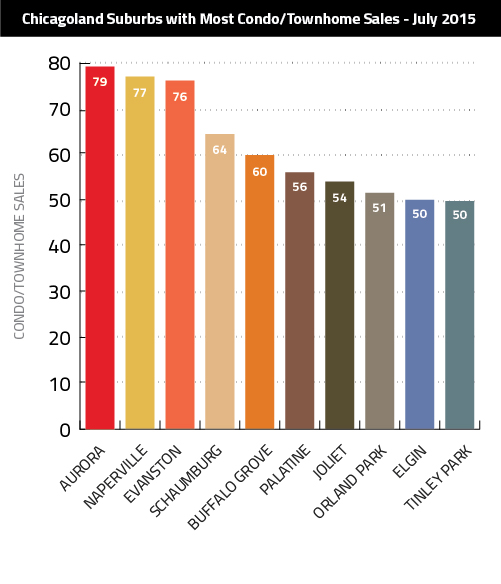 Aurora, Naperville and Evanston all saw their attached home sales fall from June to July, but in No. 4 Schaumburg, sales were up 10.4 percent; sales were also up in Tinley Park, rising 8.7 percent.