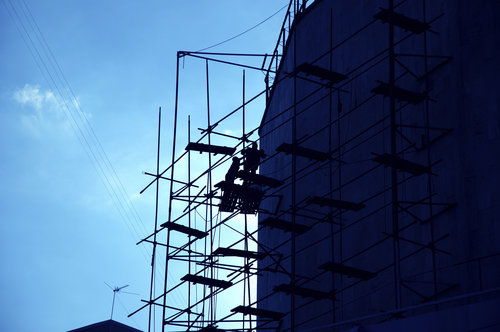 Pricing new construction is a balancing act between knowing what a building is worth, how people view its value and how you go about selling it. To get a better idea on how professionals balance those facets, we spoke with Garry Benson, managing director and president of EMS/Garrison LLC, about the main things he considers when pricing new construction listings.
1. The Five Main Elements
When pricing new construction units, Benson considers five primary elements: size, ceiling height, view, design and other miscellaneous factors, including the floor a unit is on, if it is unusually sized or if it offers other features not found in other units. Benson settled on those factors because he has learned they are the primary elements consumers look for when shopping for new construction properties.
2. Do Not Lead with Square Footage
Benson places importance on the absolute price of a unit, rather than the price per square foot. Often times, he says, a developer will price primarily on the square-footage of a unit, while placing less importance on the design. In his experience, when comparing a 750-square-foot unit and a 1000-square-foot unit, if you price based on square footage, it will drive consumers to view the 750-square-foot unit as more desirable due to the price, regardless of its design or utility. "You don't buy a car by the pound," he says. "The same thing applies with housing."
3. Knowing Your Market
Benson also talks about knowing the target market for a unit, and what certain markets value over others. For example, he explains that a 2000-square-foot, three-bedroom unit is heavily favored by empty nesters, while a 650-square-foot unit would be more valued by a first-time buyer.
4. Pricing to Sell Evenly
Above all else, Benson stresses pricing in a way so that you can sell evenly. By selling evenly, Benson means selling from the top and bottom of a building to the middle, and evenly across east- and west-facing units. For example, in Benson's experience in Chicago, unless west-facing units are priced at least 20 to 30 percent less than east-facing units, there won't be enough demand to sell the west-facing units. "Anything short of that, and buyers tend to run to the lake-view units," he says.
5. Establishing a "New High Price"
Looking towards the future, the greatest challenge Benson foresees is setting the "new high price." Historically, Benson says, when the housing market comes out of a recession, new highs are set quickly with no other similar units to sustain the price. In today's market, buildings' amenities, size and location will decide whether the price will stick or not. "You have to think up different things to justify your price," Benson says. "It's the same thing with rental buildings. Ten years ago, you never saw a rental building with a basketball court in it. Now, that's becoming as common as a pool."