Buzz Ruttenberg, the founder of Belgravia Group, LTD., explains the five things developers look for when scouting out a new neighborhood for potential construction projects.
1. Visual References to Good Chicago Landmarks (Loop, parks, museums) – Chicago's known for its architecture and skyline. There's nothing better than looking out your home or office window and seeing the flourishing Chicago skyline, parks, museums and the Loop.  Those sights and sounds are something that makes us proud to be Chicagoans. Selling or renting is always easier with an amazing view of something that says "Chicago."
2. Good Public Transportation and Access to Interstate Highway – Questions about transportation are always one of the first a buyer asks.  Whether they're buying/renting for business or a home, buyers want and need easy access to trains, buses or the El. Especially if you're in a congested, parking-challenged area, access to public transportation is a must. And thanks to Chicago's transportation infrastructure, it's easy to get around our city. The city has made it easy for developers to offer buyers shortened, more relaxing commutes.
Easy access to and from our highways and interstates is a bonus, too.  Chicago's a hub for business and pleasure. Our friends in the suburbs enjoy access to and from the city using the highways, interstates and public transportation.
3. Parks and Public Areas – Our city has always done its best to preserve what we have, and its been a priority to create green space and public gathering areas. A peaceful park with neighbors playing and flowers blooming is a nice juxtaposition to the hustle and bustle of city life.
4. Contiguous to "Established" and Improving Community – A buyer is more likely to consider looking at a new neighborhood if it is adjacent to either their current neighborhood or an already "established" area. Indicators to look for when surveying which areas will be developed next include new construction; older homes or buildings being torn down; new businesses and coffee shops beginning to populate; and newer cars and bikes on the streets.
5. Value Pricing Opportunity – When scouting out a new neighborhood, we look to ensure we are able to provide a good product for potential buyers for a great value, meaning larger dwellings at prices lower than there are in the adjacent, established neighborhood. We look to fill what we see is a void in the area by offering increased bedrooms or baths at a high quality and competitive price.
---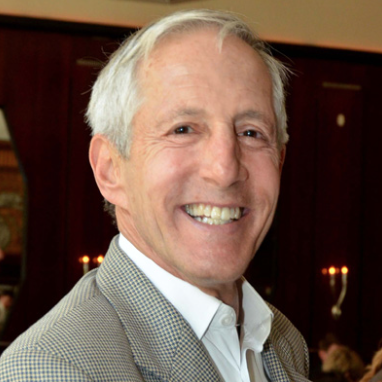 Buzz Ruttenberg is the founder of Belgravia Group, LTD. He is also the president of Lakewest, Inc, and a principal in the law firm of Ruttenberg Gilmartin Reis LLC. For more than 40 years, Buzz has been actively involved in the development of residential, retail and commercial properties, principally located in the core communities of Chicago.