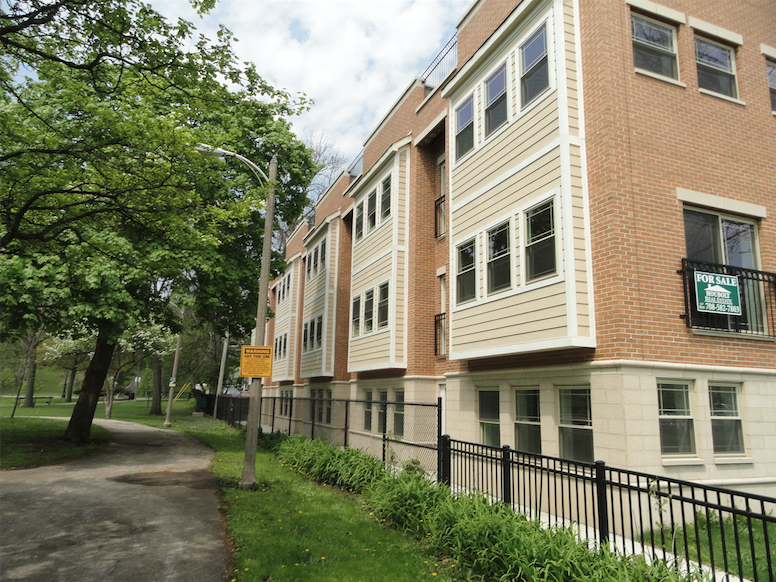 STF Builders is offering the five new construction townhomes located at 10428 S Walden Parkway in Chicago's Beverly neighborhood.
The five units offer three bedrooms, 2.5 baths, two-car garage, office, stainless steel appliances, roof deck and much more. Buyers can put their own touches on their home by selecting cabinets, granite tops and paint colors. Prices are $284,900 for end units and $274,900 for inside units.
STF President Steve Herman stated, "We are extremely proud of the Walden Park Townhomes of their quality, location and affordability. These townhomes represent the first non-mixed use buildings built in Beverly in over twenty years."
Townhomes can be viewed each Saturday from 1 p.m. to 3 p.m. during the weekly open house, or by calling Houbolt Real Estate at 708-582-7803. Special financing has been arranged by Timmy Yanahan from Stonegate Mortgage.
A grand opening celebration is planned for Thursday, June 25 from 4 p.m. to 8 p.m., where guests can view the units; representatives of STF Builders and Stonegate Mortgage will be on hand to answer any questions. Refreshments will be served while enjoying entertainment.