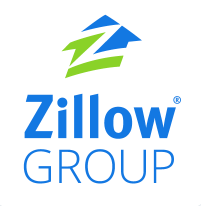 With the close of the multi-billion dollar acquisition deal between Zillow and Trulia now complete, the landscape of online real estate is about to change dramatically again. Zillow yesterday completed its acquisition of Trulia, shelling out $2.5 billion for its former rival and forming the "Zillow Group," the parent company that will now house not only the Zillow and Trulia brands, but also StreetEasy and HotPads.
"This is a pivotal day in online real estate and we couldn't be more excited to welcome Trulia to Zillow Group,"  Spencer Rascoff, Zillow Group's CEO, said about the acquisition. "Each of our brands share a consumer-first philosophy, and our powerful combination of insights and expertise will drive even greater innovation for consumers, empowering them with essential information they need to make critical financial decisions. Our combination will also enable real estate professionals to more efficiently and easily reach the nation's largest audience of engaged buyers, sellers and homeowners, and extract even more value from their advertising."
Paul Levine, previously Trulia's chief operating officer, will now work as the president of Trulia, reporting to Rascoff. Pete Flint, co-founder and former CEO of Trulia, has joined the Zillow Group board of directors, as has former Trulia board member Greg Waldorf.
Though nothing official has been announced yet, Zillow Group stated in a release that it will offer "shared services and marketing platforms" later in 2015.
What This Means For Agents
Zillow and Trulia have now, essentially, combined their unique visitors to further dominate in the real estate aggregator space. With a combined 54 million unique visitors, now that the two are one company, Zillow Group ultimately benefits, regardless of if agents use Zillow, Trulia or both platforms. In addition, Zillow and Trulia are no longer competing, and can now share resources and focus on winning more consumers, which would give them more leverage in the market, leading to even more consumers visiting each site. For example, Trulia acquired Market Leader, which owns housevalues.com and realestate.com, and Zillow already owns HotPads, RentJuice and StreetEasy. The newly minted Zillow Group will own the leading top-of-the-funnel sites all under one umbrella; it owns several destinations for consumers to go when searching real estate, and that is where the money is: owning the destination.
Zillow parting ways with ListHub as of April 7, 2015, which is owned by News Corp., will allow agents to have more control over their own listings. Zillow and Trulia plan on working with MLSs around the country to build up their direct feeds, which means no more middle man controlling agents' data; agents can control their own listing display and lead delivery.
Move's Next Move
The companies' largest competitor, Move Inc., says it's not really worried about what Zillow-Trulia does going forward. In fact, Move expects Zillow-Trulia to struggle through the integration process.
News Corp acquired Move for $950 million last year after Zillow announced its plan to acquire rival Trulia. The acquisition of Move closed last year and, reportedly, it's already seeing record traffic on realtor.com and expects those figures to keep growing.
"Zillow's year of the merge will be realtor.com's year of the surge," Move said in a statement. "As our competitor grapples with the challenges of integrating two very similar businesses, realtor.com will continue to provide the most accurate and up-to-date property listings in America, as well as the most valuable professional tools for brokers and agents."
Last year, soon after Zillow and Trulia announced their acquisition plans, News Corp announced in September that it intended to buy Move and bring realtor.com into the News Corp family of media properties.
When News Corp made the acquisition of Move official, News Corp CEO Robert Thomson said he wanted to "turbo-charge" realtor.com.
"In partnership with the National Association of Realtors and its one million members, we look forward to turbo-charging realtor.com and making it the most popular and profitable property site in America," Thomson said in November. And the relations between Zillow and Move have been far from cordial in the last few months as well; since early last year, Zillow and Move have been engaged in a legal battle over the hiring of Errol Samuelson. Samuelson is currently the chief industry development officer for Zillow. He was hired away from Move and realtor.com in early March 2014. Later that month, Move and NAR sued Zillow for breach of contract, alleging that Samuelson stole trade secrets and intellectual property from Move and brought it with him to Zillow.
The battle between Zillow and Move ramped up a bit when Zillow disclosed that its listing agreement with Listhub will end.
Zillow made the disclosure in a filing with the Securities and Exchange Commission in January. In the SEC filing, Zillow said it was ending its four-year listing agreement with Threewide Corporation, which operates Listhub. Threewide is also owned by Move.
"There is no dispute between the parties with respect to the agreement, and Zillow will not incur any early termination penalties as a result of the agreement's expiration," Zillow said in its filing.
But a in a statement, Move said that it hoped to continue the listing agreement.
"ListHub has been negotiating in good faith a new listing distribution and reporting agreement with Zillow on terms that reflect the best interests of the brokerage industry," Move said in a statement. "As communicated in public announcements, Zillow decided to end those negotiations and announced the launch of their own platform. Zillow chose their own route for their business model and interests."
As for where things stand now, Move reports that realtor.com saw record traffic and increases in audience engagement that extended through the month of January and believes it's ready to take on Zillow-Trulia.
"We believe we're well positioned to compete and win in an environment of industry consolidation and data-driven consumers," Move said. "Combining Move's and News Corp's real estate and media platforms enables us to connect a growing audience of buyers, sellers and renters with the market's most accurate and timely information, relevant news content and unparalleled professional expertise in order to help people find their perfect home."